January: We join a prestigious group of Expert MSSPs
We kicked off the year by being awarded a seriously prestigious accreditation – the Fortinet Expert MSSP. And if we didn't have reason enough to celebrate, Node4 became just 1 of 5 UK organisations to achieve this partner status.
Fortinet are a leader in integrated, automated cybersecurity and well known for their visionary approach. Being an Expert MSSP means that Node4 demonstrates exceptional engagement and success deploying Fortinet solutions, such as Next Generation Firewalls and Secure SD-WAN.
February: Starcom joined the Node4 family
We welcomed an influx of new faces to the team when Starcom Technologies, a highly regarded cloud, hosted and Managed Service Provider, joined Node4.
This was our largest acquisition by headcount to date – 80 plus highly skilled staff and a team of Directors with a collective 8 decades of experience! A hugely pivotal month, Node4 now had an exciting, even greater opportunity to expand its operational presence and enhance its cloud managed services and ERP solution capabilities.
March: A bumper month of success stories
A busy news month across Node4. To see us into Spring, we secured a new principal investor in Providence Equity Partners off the back of our strong organic growth during the past 5 years.
This partnership allows us to accelerate our ambitious plans – from expanding our product portfolio and investing in the very best people – and enable us to capitalise on the massive opportunity to deliver the best digital transformation solutions.
Fundamental to this success is our customer relationships. So, to shine a spotlight on the hard work, passion and skill of the IT teams we collaborate with, Node4 launched our Customer Champions programme. The programme is our little way of celebrating our customers' IT teams, how their strategy drives business change and impacts bottom line.
And for the grand finale to an incredible month, Node4 achieved Microsoft Azure Expert MSP status. This made us 1 of only 9 UK organisations to achieve the accreditation. It is remarkable evidence of our unwavering commitment to being a step ahead in digital transformation, meeting customer demand for effective, flexible and truly hybrid platforms.
April: A top UK workplace and the arrival of OCTO
A really proud moment for everyone at Node4 as we were named one of the UK's Best Workplaces™ for the second year in a row. We're honoured to be at #29 in the Great Place to Work® rankings, which recognises our commitment to providing a friendly, supportive and rewarding work experience – both in and out of the office. We're delighted our team feel so valued and look forward to many years of shared success to come.
Fresh on the heels of our Best Workplaces™ buzz, we launched OCTO (Office of the CTO) – Node4's forum for innovation. As we know, the pandemic proved an unstoppable force in driving digital transformation and the appetite for tech is bigger than ever. OCTO creates a dedicated space for customers and Node4 to talk about business needs, future ambitions and where value can be concentrated.
May: The Gateway celebrates its first birthday
Many happy returns are in order as The Gateway turned 1 years old! The Gateway is Node4's online community and dedicated space for our customers to network, learn from experts and share peer-to-peer experiences when in-person events aren't possible.
Highlights included introducing our Subject Matter Experts, hosting our first Gateway event, getting stuck into Security Awareness Month virtually and commending our healthcare customers who supported those in need during Covid-19.
June: Two customer stories under the spotlight
A double dose of customer success this month as we wrapped up 2 brilliant projects. First up, Decision First, who Node4 delivered a highly available, independent and privately-owned hosting environment tailored to regulatory requirements and specialist functionality. Shortly afterwards we announced go-live on a digital transformation solution for Sutton Winson, focused on business continuity solutions like remote working, cloud-based voice and security.
July: Sustainability takes centre stage
Another busy month marked by a return to the office for many. We kicked things off with our hard work in sustainability recognised by being awarded ISO 14001 for environmental management standards. We also grew our team and IT service capabilities yet again with the acquisition of TNP (The NAV|365People), a leading Microsoft Dynamics 365 partner. This was our largest ever acquisition and cemented Node4 as unrivalled Microsoft experts.
August: Another ISO certification under our belts
ISO 22301 was added to Node4's growing list of ISO accreditations. 22301 focuses on business continuity, a topic of renewed and reinforced priority for most organisations following 18 months of pandemic conditions. Achieving it verifies that Node4 as a business, and the services it delivers, are resilient and prepared during a crisis. We're pleased to offer this extra level of assurance to customers, partners, suppliers, colleagues and all other stakeholders.
September: Our Azure credentials go from strength to strength
Autumn arrived with even more Microsoft success, this time in the area of ISVs. Node4 were announced as 1 of 3 exclusive partners in the UK on the Microsoft Azure Specialist for ISV programme, in recognition of our capability and support to ISVs on their Azure journeys.
In leadership news, Stuart Buckley also became Channel Sales Director, having joined Node4's senior management team as part of the Starcom acquisition back in February.
October: Recognising our valued employees that make Node4 stand out
In October we achieved N-able Super Elite Partner status, distinguishing us as a Managed Service Provider (MSP) leader in the global IT channel.
We also ranked 12th – up a whopping 17 places from 2020 – in the UK's Best Workplaces™ in Tech list, dictated from employee feedback and independent research.
November: Awards season is in full swing
We marked our return to in-person awards ceremonies with the UK IT Industry Awards. We were nominated for Best Healthcare Project of the Year in partnership with our customer, Benenden Health. We're so proud to have been a runner up!
It was also confirmed that Node4 would maintain its prestigious and robust Health and Social Care Network Certification, after a rigorous re-certification process.
December: Closing off a fantastic year
We announced our partnership with customer Victoria Plum. The project with Node4 evolved from the decision to close Victoria Plum's head office and make homeworking permanent for most of its workforce. Victoria Plum now benefits from improved network resilience and enhanced reliability across core IT systems, making it easy to failover between internet providers should that be required.
We celebrated Christmas as a team during a virtual business update instead of an in-person event, but hope to celebrate in person with our hard-working teams in the Spring.
Many thanks to all our valued customers and hard-working, committed employees for making 2021 a year to remember. Best wishes to you all for the festive season and 2022!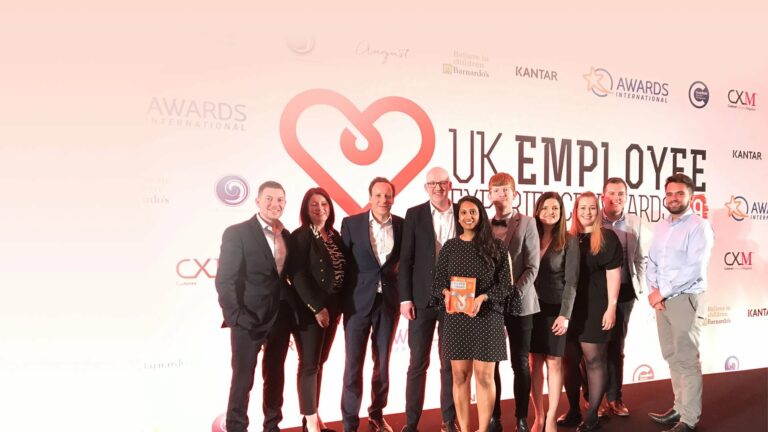 Building a great work culture involves more than the odd gesture, employee perk, or cursory post on LinkedIn during awareness weeks. Over the years, we've found it requires…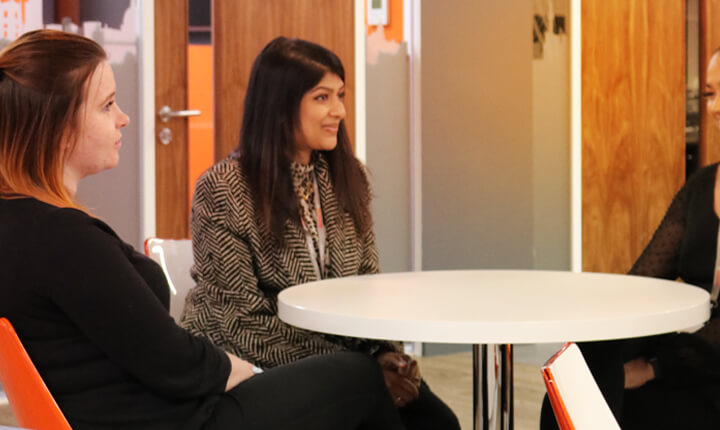 Every year on March 8th, the world comes together to celebrate the impact and contributions of women across all walks of life.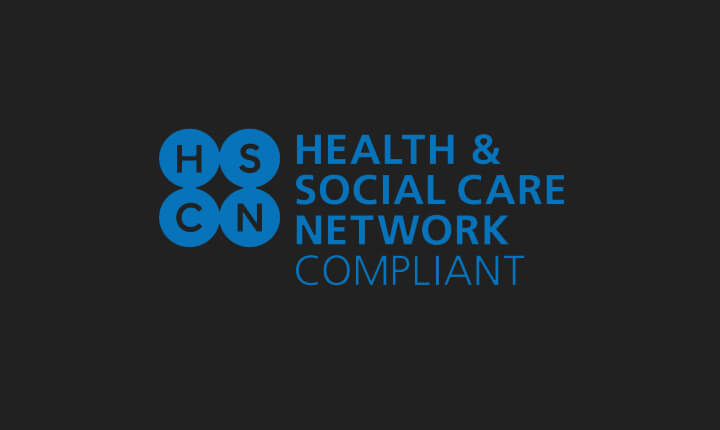 Following a tough re-certification process, we're delighted to have maintained our Health and Social Care Network (HSCN) supplier certification.