After successfully launching our Office of the CTO (OCTO) in March of 2021, Node4 has experienced an increase in customer demand for a more consultative approach. The topics of enquiry were extensive, including improving ROI, identifying security risks and how to approach cloud adoption, which led to the need to provide a holistic solution that could offer tailored advice for organisations of all sizes on a broad range of topics.

This led to the creation of FastFind – expert consultancy that provides an IT estate overview from 'above the trees' and can identify quick wins and long-term remediation goals for organisations of all sizes.

"In today's landscape, there's so much pressure to make the right decisions for your organisation, regardless of your aims. FastFind addresses that by applying our expertise wherever it's needed," commented Gregg Mearing, Chief Technology Officer at Node4. "Whether you're concerned about cloud migration or looking to improve your user satisfaction, you can be guaranteed industry-leading advice and guidance from our experts that will offer tangible benefits to your daily operations. We're very proud to offer this new consultancy solution to all our customers and look forward to working closely with them in the future."

Node4's reputation for providing unrivalled strategic insight alongside technical excellence has formed a key part of its identity, coupled with extensive experience and accreditations. Their knowledgeable teams are at the forefront of the industry, delivering mission-critical IT solutions to customers around the clock. That passion to provide the best possible service is evident in the FastFind solution – it's about implementing change that matters and will have a lasting impact on your business.
The Need to Get IT Right
The way that we work is changing – increased migration to the cloud, shifting customer expectations and the need to provide flexible workforce solutions means that the pressure to make the correct decisions when it comes to building a successful IT service has never been greater. Whether organisations are struggling to deliver their objectives or building a new strategy, the need for expert advice is pressing.
Node4's comprehensive FastFind consultancy solution will:
Identify issues affecting your organisation's performance, risks, and issues, with a suggested strategy offering quick wins and long-term remediation goals
Provide an IT estate overview from 'above the trees'
Identify IT bottlenecks, including systems and org structure
Identify security risks
Recommend application and business process changes
Offer a roadmap to improve efficiency, ROI, customer and user satisfaction
Help you gain competitive advantage
For more information on FastFind and how it could help your organisation click here.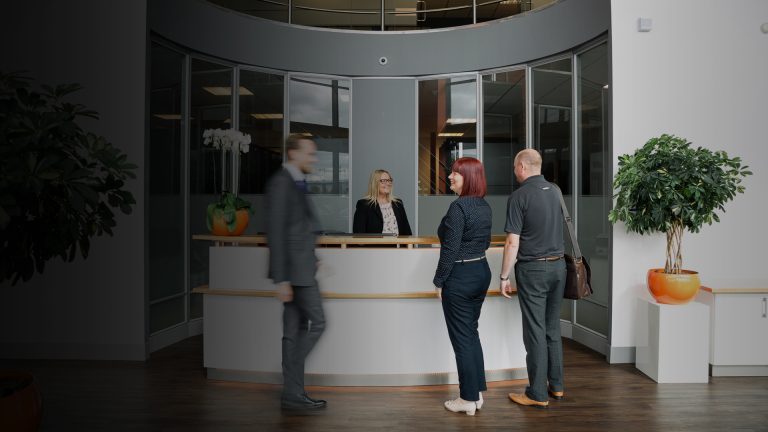 We regard a strong service-led culture as one of the most important things at Node4, and ESaaS embodies that.