It plays a unique and important role in building or strengthening a cloud-led business, particularly in the area of business-critical application deployment. In this blog, we explore the function of colocation in cloud-led businesses of all maturities and why it is a digital transformation alternative to fully public or private cloud architecture.
Core role 1: Harmoniously embrace hybrid
As the economy shapes up for recovery and growth, businesses are rethinking what it means to be agile. And with this, how they deploy their digital workloads to become truly cloud-led.

The flexibility of cloud is necessary to deliver change quickly – which is today's baseline for competitiveness. From identifying trends, swiftly scaling a remote workforce, or enforcing compliance within a new supply chain. Instant, connected data paired with highly available technology underpins a cloud-led business.

But is being completely in the cloud the only way? Organisations are asking this question in their droves and discovering that colocation perfectly fits their requirements. In a multi-cloud or hybrid cloud model, colocation enables businesses to deploy critical applications and workloads from a highly available, highly secure data centre.

Workloads can access public or private cloud environments via the data centre, so companies benefit from the agility, resiliency, and connectivity of the cloud, without losing technical control or incurring the costs of creating their own data centre.
Deploying business-critical applications within a hybrid model is a key example of colocation's role in cloud-led business. Its effectiveness and accessibility is credited for its growing popularity with IT leaders across the board.
Deploying on-premises? The capital expenditure and restructuring required to move single-tenant applications in the cloud can be a major challenge. Apps may not be cloud-ready and establishing an independent data centre may be unfeasible. By deploying business-critical apps from a colocation facility, organisations get the necessary availability, power, cooling and networking, without the associated overheads.
Deploying in a public cloud? Although public cloud applications can scale easily, this capability comes with a price. Scaling within a public cloud can be expensive, while environments may also be unable to cope with the workload peaks of core business apps. Colocation enables organisations to prioritise performance – including availability and latency – for critical apps, while continuing to deploy lower-level functions from a public cloud (if they wish to do so).
Deploying in a private cloud? Private clouds are an excellent choice for high customisation and performance. Their made-to-measure approach can be notoriously expensive – but it doesn't have to be. Colocation facilities provide access to flexible, highly customisable infrastructure that they own and operate. So, customers can deploy – and retain control over – servers, without investing in bespoke architecture.
It is clear how colocation can play a starring role in a cloud-led business, at every level of digital transformation maturity. When deployed as part of a hybrid model, colocation introduces cost-effective agility and performance, without demanding long-term investment commitment.
Core role 2: Data sovereignty and regulatory management
Research suggests that organisations are switching to colocation to enable cloud performance and scalability, while controlling data integrity.

And they are choosing colocation because it allows data to be stored and managed much closer to hosting their solution, network, and cybersecurity – overcoming sovereignty concerns without compromising multi-cloud strategies.

Advancing digital transformation means rapidly expanding digital data estates, with evolving privacy laws to navigate. Therefore, technical control and accessibility is necessary to reduce the risk of data loss, silos, and non-compliance.

Additionally, many businesses are subject to post-Brexit regulations that prevent them from processing data outside of the country it is generated in, ruling out public clouds. Unlike colocation facilities, which allow for easy location data audits, public cloud or third-party private cloud providers are not as forthcoming with on-site audits.

And finally, as demand increases for rapid business insights and application performance, latency becomes critically important. It is generally agreed that to avoid serious latency and network congestion, data should be processed near to where it is generated. However, remaining on-premises will dramatically halt business improvement and competitiveness.

As a cloud enabler, colocation plays a unique and significant role in cloud-led businesses. By delivering fast connectivity to public or private cloud environments and providing technical control at proximate facilities, it allows organisations to embrace digital transformation without taking on additional data security risk. Here in the UK, an abundance of facilities and advanced connectivity mean that almost every nationally based business has a Tier 3 or 4 data centre within reasonable distance.
Core role 3: Business scalability that is safer
Every IT leader wants to improve performance and resiliency, and reduce risk and expenditure. Public clouds appear to tick these boxes, but scratch the surface and reality is not so clear-cut.

Easy, CapEx free, pay-per-usage scalability is one of public cloud's most appealing benefits. But how much value does PAYG add for core application usage? Is it more cost effective to deploy the apps that are your business backbone and workhorse in a fixed price environment?

With unpredictability and frequent step change today's norm, it is highly likely that business critical applications will experience unforeseen and significant workload peaks. In turn, this can result in unpredictable pay-per-use costs, which may become hard to justify if a regular occurrence. Deploying these apps in a colocation facility that has direct access to public or private cloud environments can make more sense. High performance, predictable costs and with the flexibility to expand or change deployments in the future.

IT leaders also want rapid scalability but are wisely cautious about placing core business functions with a single public, or even private, cloud provider. The idea of being bound to technical infrastructure over which they have no control is a worry. Being unable to visit sites and having no personal contact to discuss scaling requirements may also keep IT teams up at night – colocation resolves all 3 of these concerns.
With Node4 data centres, our customers retain ownership and control over their servers, are able to visit whenever they like and work side-by-side with our technical experts and managed services team.
Are you thinking about introducing colocation as part of a hybrid or multi-cloud strategy? Would you like to improve the performance, agility and resiliency of your core business applications? Speak to a Node4 consultant about how colocation can be best integrated in your IT infrastructure.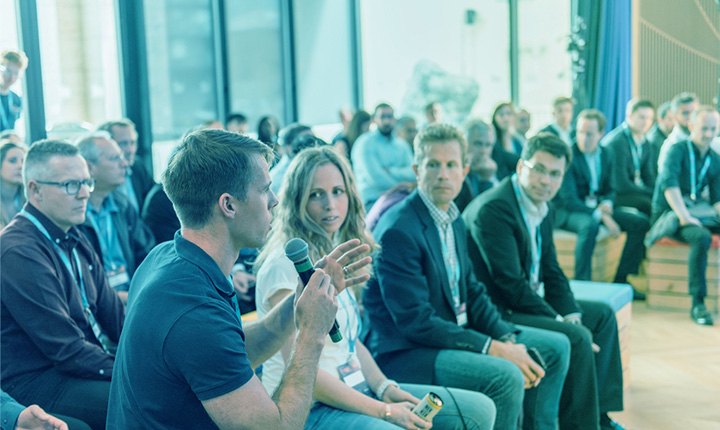 We're seeing a rise in hybrid events, and it's highly likely they're here to stay. Not just as a short-term solution for organisations planning events in a pandemic, but as a longer-term development, making all kinds of events more attractive, accessible and budget-friendly.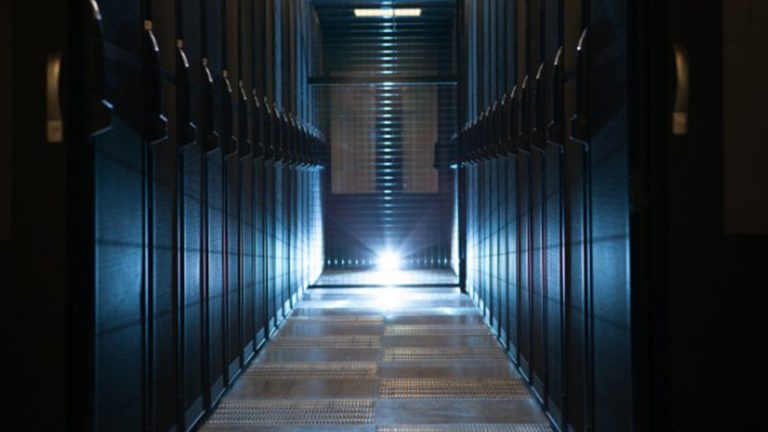 Whether you're a director or IT manager within a small and medium-sized enterprise (SME), you always need to keep an eye on the future. Unlike a larger organisation, you don't necessarily