In this blog, we discuss the key things you need to consider when planning a hybrid event, from deciding on your audience journey to sourcing technology for a hybrid event.
In a hurry? We've got a nifty table of contents to help you navigate to the section you're more interested in:
What are hybrid events?
In short, hybrid events are physical events in which online attendees can participate.
There is some confusion over this definition, with many people describing live-streamed events as "hybrid events". Others argue that this is simply a live event with technical elements and that a true hybrid event is one that involves participation from the online audience.
However we define it, one thing is clear: a superior hybrid event will cater for its physical and virtual attendees equally, preferably including interactive elements for those who can't be there in person.
Hybrid events include events of all sizes, from small internal meetings to global conferences. Examples include:
Festivals with virtual passes, offering live-streamed and on-demand sessions.
Award ceremonies, live-streamed and with online voting.
Conferences with webinar sessions on platforms like Cisco Webex Events and Microsoft Teams live events.
Training workshops with some participants joining virtually via a platform like Zoom, Microsoft Teams or Cisco Webex Teams.
Internal meetings with physical and virtual attendees collaborating using tools like video, Webex Boards and breakout sessions.
The benefits of hybrid events & meetings
When you think about it, there are some pretty obvious benefits to offering your event as both a physical and virtual experience…
Wider audience reach
Your event suddenly appeals to more people, perhaps even a global audience. Those who are keen to attend in-person can still come along. Those who can't, due to the cost or time involved, can sign up for a virtual pass instead. You'll also capture people who want to try your event, but who don't want to, or can't, make the sacrifices of attending in person.
Flexibility
Taking a hybrid approach gives you more options and enables you to adjust your plans if circumstances change. During the Covid-19 pandemic, we've seen organisations use hybrid events to adapt to changes in government guidelines, falling back on the virtual element of their event when their physical event couldn't take place, for example. When government allowed, some scaled down their physical events to meet social distancing rules, while still ensuring everyone could participate through their virtual offering.
Reduction in travel costs and environmental impact
It's not just your virtual attendees who save on travel costs. You'll need fewer members of your event team on-site, and the same goes for your sponsors. With fewer people travelling to your event, you'll reduce your carbon footprint. It's an important consideration for organisations who are trying to uphold their corporate social responsibility (CSR) credentials, and it may also resonate with delegates who are concerned about the environmental impact of travelling to an event.
Improved business productivity
If attendees don't have to travel to events, they've got some more time on their hands. This is a big benefit when it comes to holding internal meetings and training workshops. Imagine you have some staff who live far away from the event location. Rather than wasting time on trains, buses and long car journeys, they simply join virtually, and in the meantime can focus on their job and revenue- generating activities.
Greater sponsorship opportunities
If you can increase your audience reach, that's pretty attractive to sponsors. Your virtual offering may appeal to their target audience, whether that's remote working professionals or digitally savvy millennials. You'll also be able to offer businesses more sponsorship opportunities, from live-streaming sessions to virtual drinks receptions.
More metrics
You'll get more than just attendee headcount on your virtual events platform. With events platforms such as Cisco Webex Events, you can review data such as how participants engaged with your event and when they dropped out of sessions. These are powerful insights to feedback to event sponsors, and they'll help you with planning future events too.
Are you planning a hybrid event and not sure where to start?
Our experts are offering complimentary consultancies to ensure you're using the technologies that will set your event up for success.
Planning your hybrid event
As mentioned earlier, the key to planning a superior hybrid event is treating your physical and online audiences equally.
By not attending the live event, online audiences can miss out on that physical and emotional human connection. With that mind, you should consider including interactive elements that make those joining remotely still feel connected.
Interactive elements include:
Q&As, polls and chat – Most leading webinar platforms allow you to host Q&As, polls and chat with online audiences. In Q&As, questions can be sent to moderators who review them before sharing with the presenter.
Breakout rooms – Again, on online events platforms, you can split out your attendees into different rooms for smaller group discussions or networking events. After a certain amount of time, you can bring them all back into the "main room" for your headline act.
Event packs – Mailing event packs or goodie bags to delegates is another way to make them feel more included. Think about providing branded merchandise, sponsor collateral and vouchers for coffee or lunch.
Post-event drinks – At the end of the day, nothing can quite replace that feeling of a post-event drink in the bar. So activities that involve all attendees, such as a hybrid wine tasting or cocktail making class, could be a great way to add a social element to your event, whilst making a lasting impression on your delegates.
Choosing an online events platform
When it comes to the platform that you host your event on, think about the size of your event.
For large events
If you're planning a professional online event or corporate meeting for participants in the thousands, then you'll benefit from a dedicated online events platform.
Leading platforms such as Cisco Webex Events and Microsoft Teams live events offer all the features you need to run a large-scale event – video, audio, screen sharing, Q&A, polling, chat and so on.
The most important thing to bear in mind is choosing a solution that's established in the market, which offers:
Reliability, i.e. a high-availability platform that won't let you down on the day of your event.
Scalability – infrastructure that can scale, especially if you're planning on a regular event that could get bigger and better.
Expert support – consider a solution that's provided as a service, with support for your team, so you focus less on the technology and more on delivering a great event.
For small events, internal meetings
For events or meetings involving smaller numbers, you can get away with using a paid collaboration solution such as Cisco Webex Meeting, Webex Teams, Microsoft Teams or Zoom.
All enable virtual attendees to participate in a physical event, using features such as video, audio, content sharing and chat.
You can make it even easier for physical and virtual attendees to interact by investing in your on-site equipment. For example, swap your standard whiteboard for a digital whiteboard (Webex Boards) so that virtual attendees can brainstorm alongside people in the room.
Technology for a hybrid event
Your technology needs will depend on the kind of hybrid event you're planning. If you're offering live-streamed and on-demand sessions, you'll need to think about cameras. If you're planning to run webinars alongside a live event, there's the IT to consider.
IT
Your IT really can make or break your event. Glitchy videos and limited features on your webinar platform will, at best, come off as an amateur attempt at a virtual event, and at worst, turn your audiences away for good.
Think carefully about whether you're going to run your event from home or your offices.
Connectivity is key. If you're running the event from home, do you have the bandwidth? If it's a big event, it's worth considering going into a fixed office location where you'll have more guaranteed bandwidth.
Cameras
With so many cameras available across the entire pricing spectrum, it can be difficult to know where to start. While 4K DSLR and mirrorless cameras with video capabilities are becoming more affordable than ever, it's important to consider if you really need 4K resolution.
European tax laws dictate that cameras able to record beyond 30 minutes are classified as video cameras, meaning higher tax implications (and therefore higher price).
To mitigate this, popular cameras such as the Sony A7 series will automatically stop recording at 30 minutes, meaning you have to hit record again if you go over and risk losing a few seconds of footage. If your events are typically under 30 minutes in length, or recording is taking place on your events platform, then the Sony A7 series provides a great set of options.
Other photography-first cameras from Sony, Canon and Nikon may not have the internal fan system to handle long-form video content, and you may find those cameras overheating if the room isn't air-conditioned.
If long-form, then direct-to-camera recording is important to you, and the Blackmagic Design Pocket cameras are the cameras of choice for many hybrid event producers.
Microphones
Audio is arguably the most crucial part of your set-up. You can have the slickest-looking event or the most engaging presenter, but if the message can't be heard clearly, your audience will switch off.
If you have the budget, invest in lavalier microphones for each presenter. These are small, hands-free microphones which can attach to collars, ties or other clothing – and allow excellent quality audio with minimal ambient noise.
Classic handheld microphones are also an option, but many presenters prefer to have both hands to allow them to gesture and control the flow of their slide deck.
Lighting
As more hybrid events begin to use peoples' homes as venues, lighting has become increasingly important. It can help an audience to focus on the presenter, rather than whatever unexpected activity may be occurring in the background.
There are countless options for LED light panels out there, but if your budget is tight, then the two fundamental principles are:
Light your subject evenly from the front. Natural light is best, but a lamp on the desk can do the trick.
Avoid natural light from behind the subject, as this can cause problems with cameras auto-adjusting their exposure settings.
In a world currently saturated with hybrid and online events, production touches such as introduction videos for speakers, informative slides and appropriate music between sessions can really help enhance the experience for your audience.
Production
Leading online events platforms enable you to schedule a whole programme of events, with the same branding throughout. This means audiences move through a series of events, all with a consistent look and feel, which sets a professional tone for the event.
Are you planning a hybrid event and not sure where to start?
Our experts are offering complimentary consultancies to ensure you're using the technologies that will set your event up for success.
Checklist for your hybrid event
There are lots of tips out there for delivering the virtual element of your event (courtesy of Microsoft and Cisco). We won't rehash them here, but we will leave you with a simple checklist to help you with planning a hybrid event:
Plan an audience journey – for both virtual and physical attendees.
Consider interactive elements for virtual attendees – Q&As, polls, event packs and so on.
Decide on the technology you'll need.
Assemble your events team, and assign roles and responsibilities for driving the technology.
Schedule in a test-run (or two or three!).
Devise a back-up plan, whether that's a presenter in another location or pre-recorded content that you can play if there's an issue.
Get shouting about your hybrid event! With many consumers turned off by the thought of yet another webinar, your hybrid approach could be just the twist that's needed to get audiences excited.
With Government guidelines changing regularly it's vital you incorporate virtual elements into any event you organise. If you would like guidance on planning your next hybrid event, get in touch with our experts today.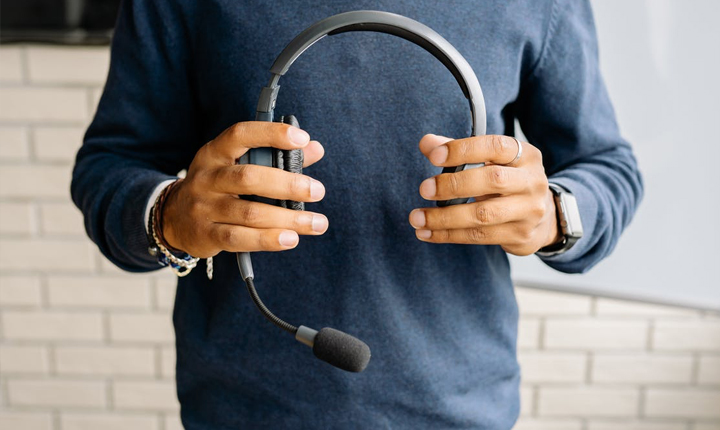 Technology has always played a huge part in how customer contact centres were able to operate, back to the very first examples in operation across the UK.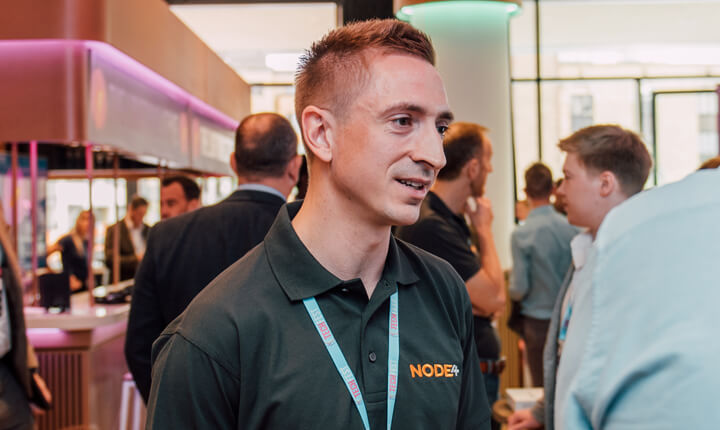 The current increase in data generation, from advanced apps, IoT devices and remote users, is leading to new pressures on existing cloud and network infrastructure.