We've seen many SMEs move their IT hardware from on premises facilities to our data centres for colocation, precisely to become more agile. With colocation, they can run their IT at a fixed monthly cost and react more quickly to growth or change. And these are just a few of the benefits – there are more:
1. It's cost effective
As mentioned, with colocation, the costs are predictable. You have your initial set-up costs (CAPEX) and your fixed monthly bill (OPEX). Typically, you're also making cost savings by choosing colocation over hosting your IT on premises. Savings that can be better spent on ROI activities.
2. It's RESILIENT
Providing a reliable service to customers is vital if you want to retain them and attract new ones. When you're hosting your IT on premises, it can be a challenge to keep systems running at all times, in all conditions.
Take an unseasonably hot day. The high ambient temperature overloads your cooling system, causing your comms room or data hall to overheat, leading to severs and systems crashing, resulting in downtime and even data loss.
Move your equipment to a colocation provider who's spent millions on their data centres, and the risks of downtime and data loss are vastly reduced. Your IT is in a purpose-built, redundant and resilient data centre. This is fitted with state-of-the-art cooling technology, as well as UPS and backup generators, which keeps your IT running in all conditions, from hot summers to unexpected power cuts.
Finally, separating your IT infrastructure from your office space and staff makes dealing with business continuity and disaster recovery incidents far more straightforward.
3. it's secure
A colocation provider has spent a lot of money to ensure that their customers' IT equipment is hosted in a secure environment. They will be taking security measures that you may not be able to put on premises – either due to cost or practicality.
For example, a colocation provider will typically have their data centres manned with security personnel onsite 24×7, with features such as full perimeter fencing, multilayer access control, CCTV and compliance with standards such as ISO27001 and PCI DSS.
As a business, you need to demonstrate security and compliance to auditors and customers, and this requires time, money and expertise. With colocation, you can leave the physical security of your IT to your provider, safe in the knowledge that you're meeting industry requirements.
4. it's greener
If you're running a comms centre on premises, you're probably consuming a lot of energy. You'll notice this when you look at your electricity bills, and it becomes even more obvious with the rising energy prices.
A colocation provider uses larger systems for power distribution and cooling, which are usually more efficient. Also, if you're working with a greener colocation provider, you can share this message with your customers and appeal to the more ethically-minded among them.
5. it frees up space
When you move your IT equipment into a data centre, it frees up space for desks, meeting rooms and other office facilities. It may seem a minor point, but office space is valuable, especially if your business is expanding and you're located in an area where space is a premium.
6. IT FREES UP TIME
If you'd rather not send out your technical staff to perform IT management and maintenance tasks, you can delegate to your colocation provider. This frees up time for your staff to focus on other business activities. Node4, for example, offers a Remote Hands & Eyes service, where our onsite engineers help with day to day installation, maintenance and troubleshooting tasks.
7. IT'S FLEXIBLE
As your business grows and expands into new markets, you may need to move premises and if your IT hardware is on site, this can be a challenge. You have to worry about the costs and technicalities of moving it and setting it up in the new location, as well as factor in downtime and interruptions to customer service.
If you've already moved your IT to a colocation provider, moving offices is simple. All you need to do is have connectivity in your new location, which will keep your IT running as you move between sites.
8. IT'S SCALABLE
Business growth brings data growth and the need for more power and storage. With your IT on premises, you always have to be planning ahead – it's difficult to react quickly and get the resources together to support unexpected business growth.
With a colocation provider, it just takes a simple phone call to increase your rack space, power or bandwidth to meet your temporary or permanent business needs.
9. IT ALLOWS YOU TO STAY IN CONTROL
While moving your IT equipment to a colocation provider is a big decision, ultimately you remain in control of your hardware. Unlike cloud, you're not relying on a third-party to deliver your hardware and software infrastructure. If you've invested a lot into your infrastructure and wish to see a return on investment, while staying in control, then colocation makes sense.
Provided you're working with a colocation provider that offers other solutions such as cloud and connectivity, you can take these services in the future, if and when you need them.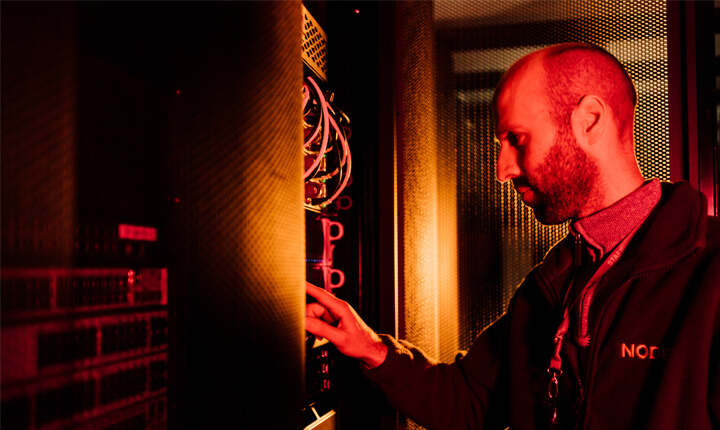 Colocation is a cloud enabler that is gaining significant traction as a high performance, lower risk hosting solution.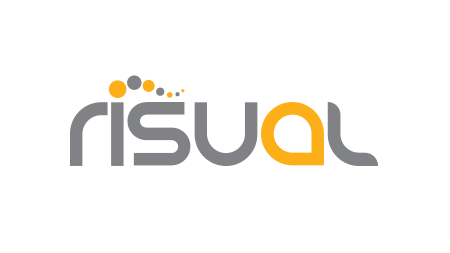 Cloud-led digital transformation Managed Services Provider Node4, has today announced the acquisition of risual, an IT managed services and solutions provider.