To be fair, it was a great question, one which would generate a variety of responses depending on who you ask, and it really got me thinking.
More and more organisations are having to rethink their approaches to service, focusing on DevOps, agile, the launch of ITIL v4 and the ever-growing demand from clients for service in their professional lives to reflect that of their personal ones.
The value of service management ought to be like water from a tap – our clients should just expect it to be there.
I recognise that seems pragmatic, common sense and hardly something that is new-dimensional thinking. But how many of us have worked for organisations that focus on how service is delivered and measured – not how service enables clients to achieve their objectives? Worse still, how many don't fully understand the business impact when that service fails?
The impact of service
To put it differently, if you think of service as water, you don't turn the tap on because you want to see the water flowing. It is done to achieve a purpose – quite often to make the next cup of tea or coffee in my case!
And yet, in the provision of IT Service Management, organisations often focus on process adherence and output in order to the deliver the mechanics of service, as opposed to understanding the value that service can create for the recipient and the wider organisation.
Now I'm not saying processes and so on are not important because obviously, they are. But when processes are the centre point for all activity, this in turn develops a transactional culture within the teams engaged in delivering these services. Instead, managed service providers should be driving a client-centric culture (something I argue for in a previous blog post).
The focus on a specific 'widget' or activity failing to work or operate correctly often results in our failing to consider the wider implication of what this actually means to the client.
This impedes our ability to empathise with the client in terms of what they are trying to achieve and the impact on them. Perhaps the client is unable to serve their customers at that specific moment, thus impacting their reputation and customer satisfaction, or perhaps it means the organisation cannot complete sales, thus costing the company commercially.
The client often recognises this lack of empathy from their service provider (either consciously or subconsciously), and this can detrimentally affect engagement and the longer-term relationship.
Whatever the impact, the client will never equate it to something as simple as 'System A' is not working, but will rather quantify it by considering the bearing on their own strategic objectives and business outcomes.
The value of service
To progress to the 'next level' and give organisations a competitive edge, the provision of service and the operating culture within which many of us work needs to be fully focused on delivering value, not solely on the outputs of the process.
Clients don't really care about the activities and procedures that sit behind ITSM, and neither should they. When was the last time you thought about how water came out of the tap? 
They actually care about the outputs and impact it will have on their core business and strategic objectives. They expect us to understand this and the bearing IT service has – both good and bad – on their business and beyond that, their own customers. 
If service management is to evolve to be more business orientated, that naturally brings me on to how we record and measure IT performance. Even more crucially, how we can report and translate that data in terms of value to our clients and their business goals? That in itself is a whole discussion in its own right, but for the time being, I'm off to fill that kettle.
Learn more about our approach to service management and how you could benefit from a partnership with Node4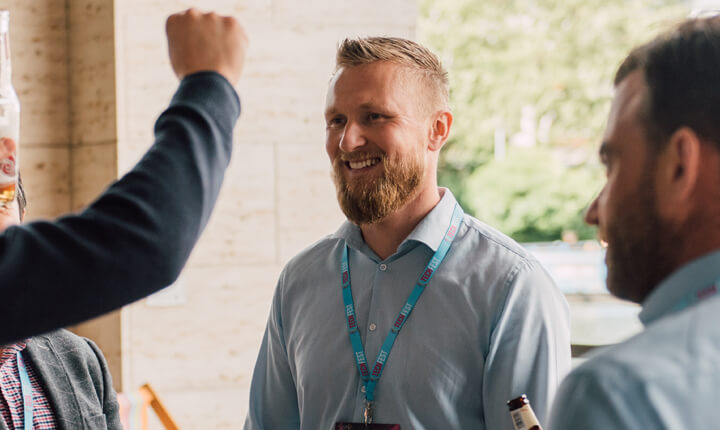 After another challenging twelve months, with the ripple effects of Covid-19, Brexit and hybrid working environments requiring careful navigation, you could be forgiven for thinking that the typical working day is in a constant state of adaptation.