If you've been in the insurance industry for a long time, you might be nervous about changing the way you work. You may be hesitant to install new technology for fear of a complicated set-up, the cost, or investigating the security and compliance implications.
On the other hand, if you're working for a young business, you may need direction to get a foothold in the market. You may be frustrated by the lack of enquiries and the feeling of being a little fish in a big pond!
Our latest blog looks at five things insurers can do to increase business growth.
Partner/acquire another company
The quickest way to grow your business is through acquisition. Look out for smaller brokers moving away from a particular feature and buy their book of business.
It will cost you a certain amount per insurance policy, but you will profit each year when the policies get renewed.
Adding on an established company could give you its google ranking and customer loyalty. The company may already have the necessary capability in place, and this could allow much greater flexibility and room for innovation while reducing costs, design and execution risks.
Another option would be to develop start-ups that run alongside existing capabilities. These operations could be up and running quickly and then tested, adapted and expanded to meet rapidly evolving demands.
Invest in a direct to consumer offering
As a broker in the competitive insurance sales market, you may be wondering if it's time to streamline your processes and invest in quote management software. Does the expense of purchasing and installing quoting software pay off in long-term increased revenue and overall success?
The quote to buy engine might sound like an expensive option, but it is a cost-effective way to maintain your competitive edge in the arena. It carries lower costs than bricks and mortar set-ups and adds an online component to your business – giving your customers an instant and comprehensive insurance quote.
The direct to consumer offering has increased reach and allows you to run your business from anywhere. The software provides all of the insurance information to the customer, allowing them to make an informed decision.
Choose a quoting system that can be customised to reflect your style, tone, and brand image throughout your customer's experience, and that gives you a chance to connect with your clients.
Diversify your product base
An effective way of gaining more traffic to your website is to have more than one channel. This will increase profitability and achieve higher sales volume.
Don't just look at one sector – but add in more. You will get increased engagement from customers if you offer more than one, such as motor insurance, home insurance and life insurance.
If done correctly, diversification can provide a massive boost to brand image and company profitability.
Having more than one sector future-proofs you against a slump in the market in one particular category. It's the age-old scenario of not having 'all your eggs in one basket'.
Team up with groups and affiliates
Find a way of engaging with a large audience in one go.
If you have a product that fits into a specific category, it's worth teaming up with a membership group or affiliate.
For example, look for a membership group where your products fit its portfolio of customers. Imagine if you can secure a membership group with 100,000 members and your clients can become one of their chosen providers; this would be an enormous boost to your business growth!
Make changes to your IT
The insurance sector has typically experienced slower progression when it comes to technology and modernisation. It's been especially slow to adapt to digital change that customers are enjoying in other sectors.
Here at Node4, however, we've seen exceptions to the rule. Whitespace Software, the digital insurance and reinsurance trading platform, for example, is delivering consistently secure and uninterrupted digital services to customers through its partnership with Node4.
Its taken managed services including, database, public cloud and security, all of which are designed to be scalable and deliver consistent uptime.
Businesses may worry that upfront time associated with establishing and customising a system for practical use can take too long. To avoid this, insurers can use a combination of service platforms and software. By using the right mix of these managed services, insurers can completely transform their go-to-market strategy.
The right technology has the potential for improved customer service, increased efficiency and a surge in lead generation and conversion to sales.
Learn more about how we're helping insurers with digital transformation and business growth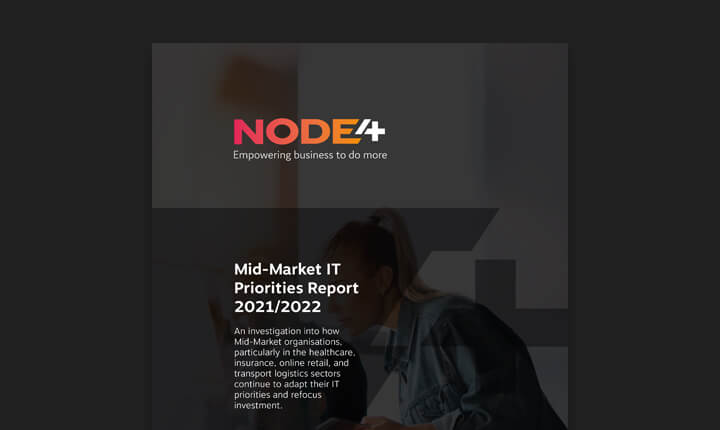 The UK's insurance sector is one of the biggest in the world, servicing a large domestic market and operating as a base for multinational companies offering global services.