But how is 2022 shaping up for this critical part of our economy? How will the sector's CTOs, IT managers and other IT decision-makers allocate their IT budgets? And what's likely to keep them awake at night? Our Mid-Market IT Priorities report 2022, which focused on this industry, provides some clues.
Starting 2022 with IT budget concerns
Opinion was divided when we asked the sector's IT decision-makers if their 2021 budgets met team ambitions and allowed them to achieve all they wanted — 52% said theirs did, 48% said theirs didn't.
While only 19% thought their budget would increase this year, it's still a significantly higher proportion than in the other sectors we investigated (healthcare 11%, online retail 11%, and transport logistics 12%). Nevertheless, our research clearly shows the industry is concerned about a potential IT budget shortfall this year — one that's likely to further accelerate adoption of cloud and managed services.
Leaders in hybrid cloud adoption
Insurance companies are most likely to have deployed a hybrid cloud infrastructure in 2021 (38%) compared with the UK's mid-market healthcare (29%), online retail (29%), and transport logistics organisations (31%).
They were least likely to have deployed a public cloud infrastructure (21% vs 25% across the entire sample). However, looking at plans for this year, 49% of the sector's IT decision-makers across said they would increase public cloud investment.
Pioneering the use of managed services
Most IT-decision makers in mid-market insurance companies would prefer to manage new IT services with internal resources. However, our research revealed the sector is likely to be one of the most dependent on managed services this year. 37% stated they would rely on managed services "much more" in 2022, compared with 27% in healthcare, 32% in online retail and 23% in transport logistics.
Data from another section of our report appears to support this claim. It reveals insurance companies were the biggest adopters of Backup as a Service (BUaaS), Storage as a Service (STaaS) and Database Management as a Service (DBaaS) during the first two waves of COVID.
Top IT objectives for 2022: Improve security and customer experience
36% of insurance sector respondents told us the increase in cyberattacks was their biggest challenge in 2021 — the picture remains the same for 2022, with 29% reporting it would continue to impact them.
So, perhaps it's no surprise the sector's IT decision-makers told us increasing and strengthening security is their top IT objective for this year. Specifically, over a third felt strongly that their organisation needs to increase security across collaboration tools.
Interestingly, the second most important IT objective for insurance companies this year is to improve customer experience (20%) — higher even than in online retail (17%). Indeed, 78% of respondents from the sector told us customer experience became more of a priority for their organisation during 2021.
Compliance and Brexit
Mid-market insurance sector companies are cautiously optimistic about meeting compliance challenges this year. Three quarters don't think that compliance will get much more complicated, while 11% think it will actually be less problematic. This is profoundly more optimistic than respondents across the other sectors examined in our report.
Opinions differed when it came to the top compliance challenge for 2022. IT decision-makers in mid-market insurance companies said that it would be post-Brexit regulatory changes. But our entire group of respondents felt long-term data retention would be top of the list.
Staying on the subject of Brexit for a moment, 29% of insurance sector respondents told us that it would present the biggest overall IT challenge for them this year – more so than new market entrants (24%) and COVID (16%).
Conclusion
Life (and business) has changed so much in the last three years. The challenges presented by COVID and Brexit — especially to a sector with so much international trade — had to be met head-on, sometimes at an incredible pace and with less than adequate IT budget.
Coupled with a unique set of data protection and compliance directives, plus a workforce that's highly unlikely to return to the office on a daily basis, we predict that the insurance sector will continue to lead the way in cloud and managed services adoption.
The challenge for the sector's IT decision-makers will be to find an experienced tech partner that understands security, compliance, scalability, and flexibility. They'll also need a partner that can deliver IT infrastructure and managed services that tangibly enhance customer experience — enabling them to compete effectively in an increasingly crowded global market.
Report Methodology
All statistics are taken from Node4's Mid-Market IT Priorities Report 2022. To download your free copy, please visit: https://info.node4.co.uk/mid-market-report-2021-2022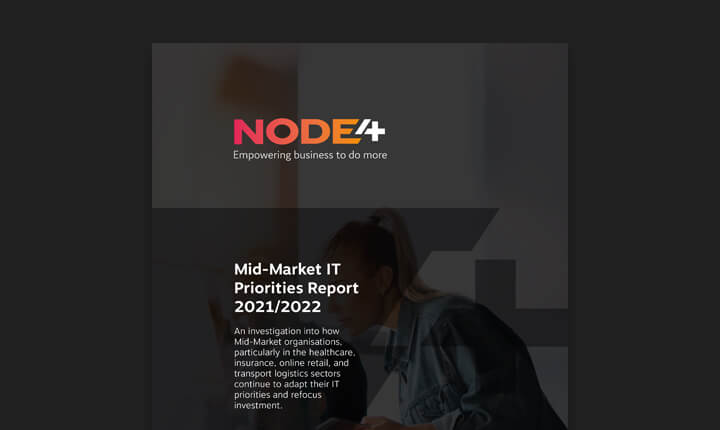 The UK's insurance sector is one of the biggest in the world, servicing a large domestic market and operating as a base for multinational companies offering global services.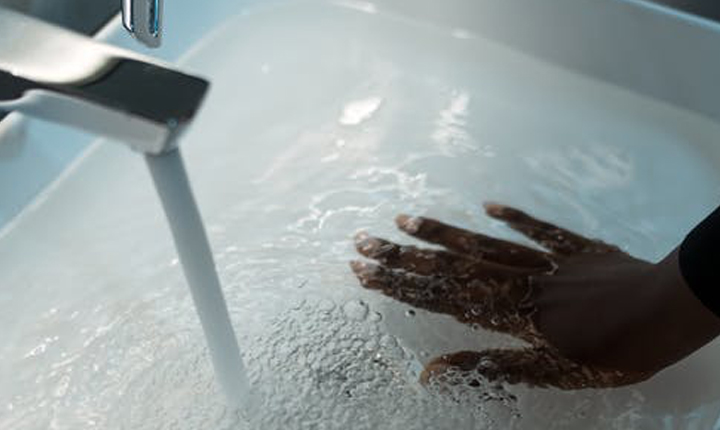 More and more organisations are having to rethink their approaches to service, focusing on DevOps, agile, the launch of ITIL v4 and the ever-growing demand from clients for service in their professional lives to reflect that of their personal ones.