That said, keeping abreast with market demand and customer trends can help establish a starting point for your contact channel review. With that in mind, these are the three types of contact channels that Node4 recommends you consider implementing or overhauling to enhance customer experience.
1. Live chat and social messaging
B2C brands have embraced live and direct messaging with gusto, with the channels quickly becoming a B2B staple too. Research has cemented live chat and social messaging as a seriously powerful lead generation too, capable of increasing website conversion rates by an astonishing 40%.
Live and direct chat channels are so effective because they remove barriers to engagement. Take a business scoping out a shortlist; they need information to qualify your company. But a contact form isn't appropriate at this stage and may turn a prospect off.
A quick-fire message gets a visitor the information they need quickly without asking too much too soon. The conversation is open, you have started to gather invaluable insight and delivered a great first experience. It's the perfect footing to progress a lead.
What to consider when using chat or social messaging as a contact channel
Live chat and social media direct messaging can be hastily implemented contact channels due to affordability and demand. As such, they are at risk of being superficial.
Node4 sees this playing out on two levels. First, misapplication – this can manifest as lengthy response times (when expectations are for instant response) or signposting to other contact channels. Think: an auto-response advising a phone number and opening hours.
And secondly, isolated implementation, whereby chat and direct messaging aren't integrated with customer service or sales. Don't forget – bouncing customers between contact channels is a cardinal sin.
For businesses and customers to get the full benefit of this contact channel, we recommend bringing inbound chat and messaging into a single management platform. Node4 can assist with consolidating your products to build a solution that:
Provides a 360-degree view of a customer or prospect, meaning that agents are on hand with the best information as fast as possible
Delivers complete visibility of all performance analytics, such as service bottlenecks, compliance, product demand, conversion statistics and customer feedback
Offers insights into the type of individual or business visiting your site and how they engage with it, allowing marketing teams to optimise its performance
2. Video calling
As mentioned, bouncing customers between contact channels (or devices) is not part of our exceptional service playbook.
But if an enquiry is complex or specific, a verbal conversation is a necessity. Introducing video calling as a contact channel is an ideal way to balance a prospect or customer's preferences with achieving a successful outcome. Agents can simply enable video and in a matter of seconds be chatting screen-to-screen, without delayed responses or with understanding impeded by typing.
What to consider when using video as a contact channel
Calls – video or otherwise – can represent a compliance minefield. Ensure that your video calls are monitored and measured with the same robustness as voice calls and consider integrating within a communications platform (such as Cisco Webex or Microsoft Teams) to achieve compliance and consistency across quality, data protection and analytics.
They were least likely to have deployed a public cloud infrastructure (21% vs 25% across the entire sample). However, looking at plans for this year, 49% of the sector's IT decision-makers across said they would increase public cloud investment.
3. Email and web forms
With all this mention of live chat, social media and video calling, the humble email may seem a little retro in comparison!
But the point stands that email remains the top communication tool for business. It will never not be convenient to do things in your own time and have written records to hand – 62% of customers agree. That's not to say that this contact channel can't be optimised and modern, integrated collaboration and BI tools allow for just that.
What to consider when using email as a contact channel
In addition to bringing together email, communications, CRM, marketing automation and BI under one virtual roof, consider AI tools to amplify customer experience and leads from an often sluggish channel (12 hours being the average response time).
Such workflows can filter emails based on vocabulary, sentence patterns, product names or other priority markers such as dates and numbers. These communications can be directed to the best-suited colleague to action them and automatically sort with priority suggestions. Similarly, enquiries from "frequent flyers" or known companies can be strategically managed.
This capability can be applied to emails generated from web forms, which can be a gold-mine of targeted data. The result in both cases is faster, more tailored responses from the person best placed to assist a contact with their enquiry, with the aim of nurturing them towards the desired outcome for your company, be it a fresh lead or a delighted customer.
And remember; have as many contact channels as your customers will find useful, but not too many that you can't realistically service them all to the highest standard. This doesn't mean ruling anything out, rather delaying until supporting investment, processes, training and resource are finalised.
For help planning your contact channel roadmap, get in touch with our experts today.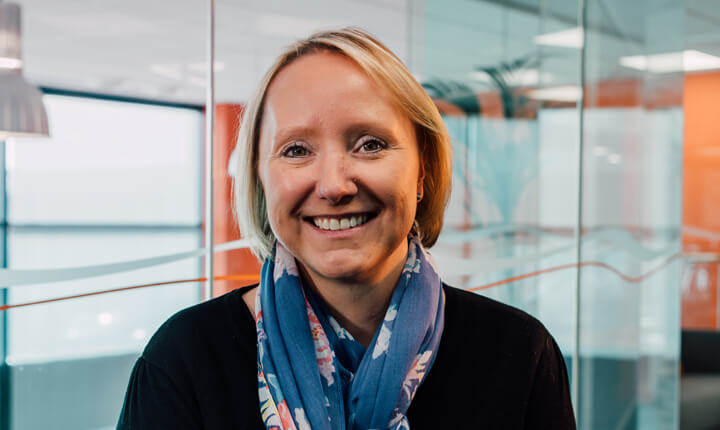 We talk all things Exceptional Service with our Customer Experience team.