From being guardians of company culture and teaming technology with the personal touch, to exciting changes and our unique onboarding process. Read on to hear about why customer experience is so valued at Node4, directly from the team who proudly lead it.
Node4 is known for its core value of Exceptional Service as a Standard. What does this mean to you, as the Customer Experience team?
Claire: Exceptional Service as a Standard (ESaaS) means making the customer and their experience a priority every time that they interact with Node4. We are committed to creating an organisation-wide culture and robust processes that deliver excellent support to customers. Hence why we have a dedicated Customer Experience team!
But we are one part of the picture. Node4 colleagues know that Customer Experience isn't the name of a department, or an initiative, or something we say. It is something that we are all passionate about and responsible for. It truly connects and defines everything we do.
The customer experience team prides itself on customer centricity in all that we do – at each touch point, we put ourselves in the customers' shoes and see working with Node4 through their lens.
ESaaS is a company-wide commitment and ethos. What might a typical day look like for you, heading up the department?
Claire: As Customer Experience Manager, I sit across the entire business. I might start the day reviewing Service Desk customer satisfaction. Later on, you can find me running an onboarding session with Account Managers or discussing process enhancements with a department head. All before reviewing Continuous Service Improvement activities to ensure that we are enhancing the service we offer to customers. It is very varied, and all comes down to ensuring consistency in the service we deliver our customers.
Proactivity, listening and learning underpin your roles. Can you talk us through how you transform your insights into better outcomes?
Katie: At its heart, ESaaS and our customer processes are team led. We aspire to drive the metrics that deliver exceptional service, effectively identifying the root causes of any challenges our customers face. I spend a lot of time identifying trends in customer experiences observed by our teams. I consider the processes behind these trends and find what our business can do (even making a small change) that can really transform service.
Nothing replaces the personal relationship. But how does technology help you nurture customers and have authentic conversations?
Chloe: Technology helps us to develop precise, real-time and real-world measurements to ensure we deliver value to the standard we demand. Every time a Node4 customer contacts our Service Desk, they can share their thoughts of their experience in a CSAT (Customer Satisfaction) survey. If there is a challenge, we as a Customer Experience team follow up with the customer and work with the wider team to improve processes. You can see where the personal touch and technology work together.
Similarly, our annual Customer Satisfaction survey allows us to understand each customer's big business picture – aspirations, obstacles, opportunities. They can say what matters to them – what's keeping them up at night. Our team can proactively tailor services to help customers reach their goals faster.
Can you give an example of where customer experience has been transformed as a result of this approach?
Chloe: Something we have looked at in the last year is 'Service Desk First Time Fix'. This is essentially a goal to resolve service calls the first time a customer speaks to us. Although the nature of IT means that some requests are complex, we analysed the steps of our resolution process to boost the percentage of customers that don't require a second call This means customers can focus on their business, rather than making multiple calls to resolve an issue. Freeing up their time and allowing them to progress quickly.
Another initiative we have implemented is related to any Detractor scores we receive on our daily CSAT ticket survey. Where a customer rates us a Detractor, we look into the issue, have a call with the customer to discuss and ensure we work on improvements to root cause. We want to not only make sure this has since been fully rectified for the customer, but it's important that we also flag to our leaders that our ESaaS level hasn't been met, why this is and what we can do to make sure it doesn't happen again. We look at practical steps to resolve and also any cultural processes that need to be addressed.

We've seen an increase in our Customer Satisfaction Scoring from 4.51/5 in March 2021 to 4.78/5 in September 2021, which shows our initiatives are paying off.
How do you empower your colleagues to live and breathe Exceptional Service as a Standard?
Claire: We all continually strive to champion our ESaaS culture, and we want every colleague to be a part of this. An example of how we achieve this is through our Continual Service Initiative (CSI). Everyone in the business has the opportunity to raise an initiative. If they have an idea on how to build ESaaS into a process more strongly, or see room for improvements, we want to hear it! Encouraging colleagues to play an active role in transforming outcomes for customers – driving tangible change – sets us apart.
What Customer Experience projects are in the pipeline that you're most excited to share?
Katie: I can't say too much as I always want the customer to be the first to know! But we are putting a good deal of thought into developing our customer documentation. In particular, how communications are automated, to provide the most useful information at the best time. All while making it easier for customers to understand the processes, solutions, and support they receive from Node4.
Can you describe to us the journey of becoming a Node4 customer? What will customers find different about other onboarding processes?
Claire: Our new Business Development team, who are experts at balancing the customer's big picture and the details that add value. A new customer will have a New Business Account Manager throughout the process. Our colleagues work through a customer's requirements to establish what they'd like to achieve.
From here, they bring technical experts into the conversation, and architect a solution that the customer has confidence in. We explain our choices, and how they will work strategically, and on a daily basis. When a new customer onboards, our welcome pack provides customers with key information to ensure a smooth transition.
And finally, what is it about Node4 that enables you to deliver a unique customer experience?
Claire: We are large enough to offer an exceptional portfolio of high performing services, but small enough to take it personally if service falters – to be individually responsible to a customer. We believe a Node4 customer gets the best of both worlds, benefiting from 400+ technical experts and advanced facilities, but knowing the team working on your IT by face and name.
As a mid-size company, we are also very dynamic and agile. So, we can always adapt quickly to change process if we see a way to enhance customer experience. For me, that is the differential in providing good service, and providing exceptional service – as standard!
At Node4, our customers are our priority. Get in touch with us today to learn more about our experience in delivering advanced cloud-led digital transformation solutions.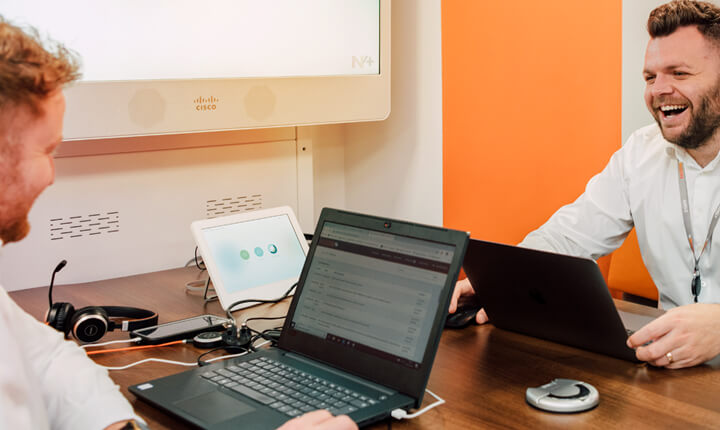 Identifying the best contact channels for customer experience is no "one-size-fits-all" exercise. It's a personal matter, unique to your business.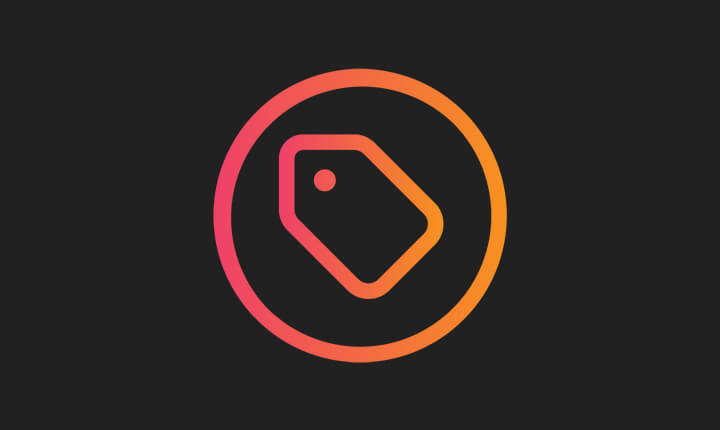 In retail, helping your customers to buy from you is really the basis of good customer service. But now that so many more people are choosing to shop on the internet – how do you ensure you are delivering good customer service during an online transaction?