The law goes much further to protect human and employment rights from failing to pay the minimum wage, depriving workers of washroom facilities, providing poor or unsafe working conditions, working excessive hours, domestic servitude, harassment, assault, and unpaid wages.
How can your business take a stand against Modern Slavery?
Vigilance and visibility are fundamental in preventing Modern Slavery from developing and going unchecked within supply chains. As such, it is important to have binding policies that lead action against Modern Slavery. They should be spearheaded by your Modern Slavery Statement, while organisations with a turnover in excess of £36m must also implement and report on their due diligence steps that manage the risk of slavery.
Your Modern Slavery Statement must include the following to be effective at driving accountability and commitment. It should be easily accessible on your company website too.
Director and management-level commitment to tackling Modern Slavery, including clear responsibilities and leadership assignment
The proactive measures are taken to reduce risk within your organisation and across its supply chain, including objectives, audits and reporting
The support you offer to employees raising concerns
How and what you report on when any incidents of Modern Slavery occur
The training and awareness you provide to employees and contractors
You can read Node4's Modern Slavery Policy here.
What are the benefits to Node4 customers and partners?
The objective of implementing a robust business continuity management system is to seamlessly continue to deliver IT services to all our customers with as minimal disruption as possible. We achieve this by:
Identifying and managing current and future threats to our business.
Understanding what our critical functions are to continue our business operations during times of crisis.
Taking a proactive approach to minimise the impact of a disruptive event by having a dedicated team to support the business, make key decisions and act quickly.
Implementing a clear communications strategy, both internally and externally; providing reassurance and clear guidance on action plans invoked
What is the most effective way to manage Modern Slavery risk in supply chains?
Whether your business trades internationally or not, delivering its products or services will likely be contingent on a global supply chain. These sprawling networks passing through national and legal jurisdictions are too often a haven for perpetrators of Modern Slavery.
Without adequate technology and processes led by a robust Modern Slavery Statement, identifying Modern Slavery (which is intended) is incredibly difficult. We recommend undertaking the following risk management work to protect workers from harm and defend your organisation against legal, reputational and ethical threats.
Conduct due diligence checks with current and new suppliers focusing on visibility, third party auditing checks, and alignment of Modern Slavery Statements
Ask suppliers to sign a 'Code of Conduct' that demonstrates adherence to Modern Slavery legislation and a commitment to good recruitment practices
Audit suppliers regularly and establish how they identify Modern Slavery within their supply chains
Ask suppliers to prove that they train employees on what Modern Slavery is, its indicators and how to report it
Review technology infrastructure and assess whether enhanced integrations, data insights, and scenario planning would improve visibility, proactive action, and report regarding Modern Slavery.
Need help developing your due diligence process? Download our Modern Slavery Due Diligence Checklist here to understand your current Modern Slavery risk and begin planning prevention and risk management measures.
Why tackling Modern Slavery makes every business stronger
As employers and active players in supply chains, organisations of every sector and scale can make a difference in stamping out Modern Slavery. Fulfilling this responsibility is quite simply the right thing to do and comes with the following business benefits.
Reduce compliance and legal risk by demonstrating tight adherence to regulations and laws across your entire supply chain
Improve and potentially reposition reputation by proving your ethical credentials. Consumers prefer to purchase from organisations that show a commitment to ethical practices
Access new opportunities by demonstrating that you can manage Modern Slavery risks in supply chains. Investors will be attracted to this important differentiator, while partners and clients need assurances that their own Modern Slavery Policies are satisfied.
Slavery will always be part of our collective past, and it is important to be continually educated and take a stand against its practice in the context of Modern Slavery.

Business leaders have an ethical and legal obligation to prevent Modern Slavery from developing in the veiled corners of supply chains. At Node4, we are proud to do our utmost to tackle all forms of exploitation. To read more about our commitments, please see our Modern Slavery Statement.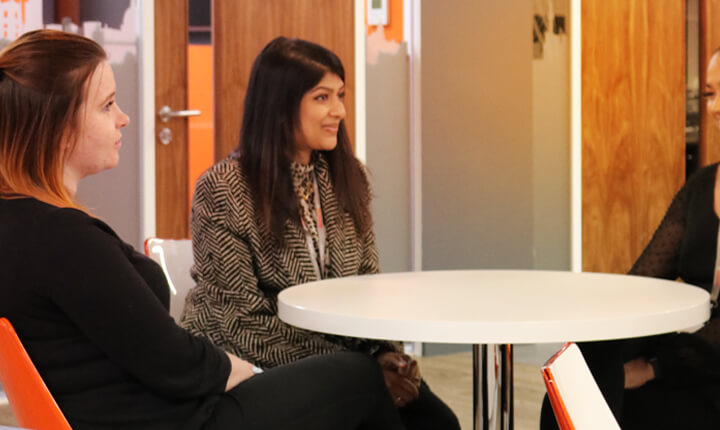 Every year on March 8th, the world comes together to celebrate the impact and contributions of women across all walks of life.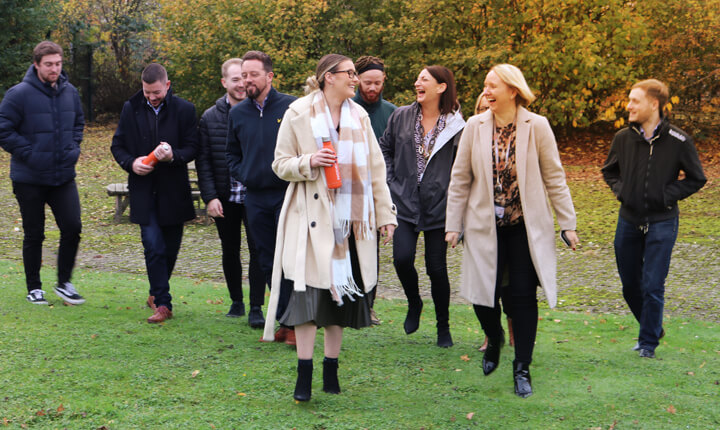 The events of the past year have brought to light the importance of talking about, acting upon, and looking after the mental wellbeing of ourselves and those around us.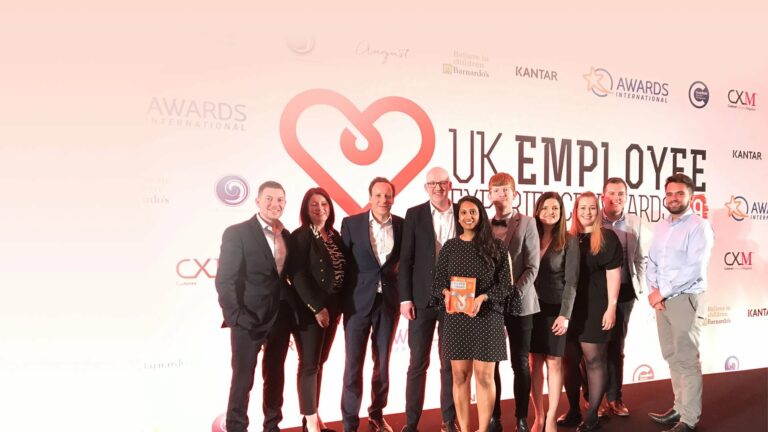 Building a great work culture involves more than the odd gesture, employee perk, or cursory post on LinkedIn during awareness weeks. Over the years, we've found it requires…