Beyond the opportunity to help develop future talent for the business, we believe it's vital to help to support and train apprentices in their workforce journey, wherever they see themselves in the future. With that in mind, we caught up with a few of our apprentices to find out how they're getting on in their time here.
How have you found the experience of working at Node4?
Hannah Cottom (Accounts Assistant): "It's been lovely, everyone's really nice. It's a very supportive place to be and it honestly feels like there are no bad questions to ask here. If I need to know something, then I feel encouraged to find out the answer without worrying about it."
Selina Dhillon (Digital Marketing): "What I like best is that every day is different! It gives me the chance of learning more and gives me the opportunity to grow further at a company I love working for."
What have you been learning as part of your apprenticeship?
Tom Simmonds (Business Development Executive): "We've learnt some great skills and techniques, thanks to our tutors. We've then taken them and used them to deliver a presentation to the executives of the company recently, which was a great experience. It's all part of the development to allow me to become a fully-fledged salesperson."
Elaine Prendergast (Accounts Assistant): "The first topic we touched on was bookkeeping transactions, which looks into a range of topics including cash book entries and general ledger postings, which has given me a better understanding of what the terminology means and where certain payments or receipts are recorded. I've also been identifying assets, liabilities, income and expenses for the business."
Selina: "I've been learning about core marketing principles and fundamentals, which I was able to apply to my day-to-day role straightaway. That's involved how to plan a campaign from start to finish, SEO best practices and the difference between outbound and inbound marketing, including how to best target people with both."
What next steps are you hoping to take in your career, thanks to your apprenticeship?
Hannah: "I'll be earning an internationally recognised professional qualification which will enable me to progress onto the next levels and (hopefully) work towards becoming a chartered accountant."
Selina: "The next step is to receive a qualification for my level 3, which will allow me to achieve further marketing qualifications and develop further."
Elaine: "If all goes well, I am hoping to move onto level 3 to continue improving my knowledge and enhancing my skills within the finance team at Node4."
What advice would you give to anyone thinking of starting an apprenticeship?
Selina: "It's a great option if you want to learn in a more practical way. I feel like I've learned a lot more by working on-the-job as opposed to only doing theory-based work; being able to gain knowledge and skills from my colleagues has really helped."
Hannah: "Ultimately, what do you have to lose? One of the great things about working here is that it isn't closed off; it really is a comfortable environment to develop, so I'd say there's no reason not to try!"
Elaine: "Got for it and don't be scared of the exams!"
Interested in an apprenticeship with Node4? Contact us at training@node4.co.uk!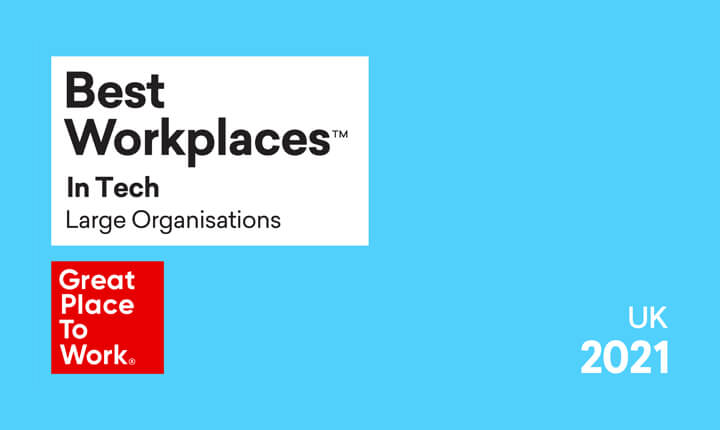 This honourable title recognises a business' consideration of each individual employees' needs and wellbeing, contributing to high retention rates and a positive overall employee experience.