The Office for National Statistics reported that the proportion of online retail sales increased to a record level in January 2021, reaching 35.2%, up from 29.6% in December 2020. This was far higher than the 19.5% in January 2020, reflecting the impact the pandemic has had on consumer behaviours.
Food stores also reported a record proportion of online sales the same month of 12.2%, with feedback from retailers suggesting that click and collect food orders had boosted online sales.
An industry with enormous potential
High streets are opening back up, but many people are put off. Social distancing, hand sanitising and mask wearing will soon no longer be law, but months of restrictions have left people wary. Online shopping remains an easy, attractive option for consumers.
Lots of small businesses started up during 2020 and have benefited from the increase in demand for online goods. But this has brought with it a myriad of issues ranging from which technology to use, to how to generate business, ship and bill orders, and make sure your customers are happy.
Selling online is a huge opportunity for retailers, but there are challenges e-commerce providers should be aware of. Here we look at a few things to consider when scaling up your online e-commerce business.
1. Getting your infrastructure right
To focus on growth as a company, the technology infrastructure needs to be running smoothly in the background. The hardware, software, network resources, management processes and services required must support your organisation efficiently and meet all your business needs.
It's no longer just a question of 'plug in and go' – the infrastructure needs to be resilient and future-proofed ready to be scaled-up in line with growth.
And to achieve growth, you must choose the right shopping cart solution, email software, inventory management software, analytics and CRM systems.
After all, as Rahul Gandhi said: "A rising tide doesn't raise people who don't have a boat. We have to build the boat for them. We have to give them the basic infrastructure to rise with the tide."
[DOWNLOAD BLOCK]
2. Making the most of customer data
You have a large bank of customer data which is extremely useful for:
Tailoring to a more personal customer experience
Collecting feedback
Contacting customers to advertise promotions
Identifying your target market
Improving customer support
Predicting what customers will buy and when.
But to get access to accurate, real-time data, your databases need to be optimised and performant. This may mean recruiting an in-house DBA (although these are often difficult to source and expensive) or outsourcing database management to an experienced managed services provider.
Assuming you have different types of customer data, stored in various systems across your business, you may want to bring these together for true business intelligence and actionable insights.
In such a case, you'd build a data warehouse, which pulls your data into a single repository and, providing you also build a functional layer, allows you to interrogate it. In this way, you can gain customer insights, predict trends and develop more intelligent operations.
3. Ensuring PCI DSS compliance
Retailers taking online payments must comply with the PCI DSS. This applies to all storage, processes and transmissions of credit or debit card transactions.
PCI DSS stands for the Payment Card Industry Data Security Standards, a set of security requirements formed by a group of large financial institutions in 2004. Governed by the Payment Card Industry Security Standards Council (PCI SSC), the compliance scheme aims to secure credit and debit card transactions against data theft and fraud.
Knowing a business is PCI-compliant reassures customers that the company is safe to transact with.
It's wise to invest in PCI security procedures such as:
Installation of firewalls
Use of anti-virus software
Encryption of data transmissions
Secure storage of cardholder data
Regular testing of security systems and processes
Businesses must also restrict access to cardholder data and monitor access to network resources.
There are, of course, options to outsource payments to a third party, such as Worldpay, Shopify, etc.
4. Protecting yourself from cyber threats – an online retailer's nightmare
Cyber criminals are a very real danger to an online business. They can shut down retail platforms, steal customers' data, and destroy customer confidence.
While cyber crime is increasing, and becoming a serious threat, being aware of common cyber threats and taking measures to protect your business and your employees can help save your reputation, your customers, and your profits.
Investing in cyber security is one of the smartest business decisions you could make.
There are several aspects to consider when looking for a suitable software programme:
Can your software manage your compliance and regulatory requirements?
What work does the software do on the frontline, i.e. operating online identity verification?
How efficient is it at detecting and responding to threats and hacks?
If the worst happens, can it offer backup services and disaster recovery?
You may also wish to have a managed security service that provides testing of network systems and analysis of security levels. This allows you to implement prevention before risks become security incidents and can be delivered as a regular or one-off test.
5. Improving your bottom line
Increasing sales will grow your business, but obviously if your outgoings are large, your profits will be small.
Some online retailers may face growth challenges because their technology limits them, or they've hired the wrong partners to help them manage their projects.
Working with an experienced managed services provider can allow you to consolidate suppliers and costs, improve service levels and ultimately lower IT costs. It can also provide access to the latest technologies that offer cost-saving benefits such as chatbots, Artificial Intelligence and machine learning.
6. And lastly – standing out from the competition
In a crowded market, how do you make your business stand out? You are competing with other online sellers and need to differentiate yourself.
Do lots of research and work out what's in demand. Use social media platforms and blogs for promoting products and your brand. Remove anything that is out of date, offer promotional discounts, competitions, and giveaways.
Customer loyalty programmes can also be effective. Send emails after a customer has bought their first product from you, offering a discount on further buys. Offer a discount if they recommend a friend. Ask them to like and share on social media.
Encourage positive feedback and testimonials. Ask customers to send in pictures of themselves wearing or using your product!
If you have any unhappy customers deal with them effectively and make sure they're satisfied with the outcome. Your customer needs to be delighted with their online shopping experience.
There's no silver bullet that will get you thousands of subscribers and customers, but by implementing these key strategies, you can build up a successful e-commerce business.
[DOWNLOAD BLOCK]

The UK has one of the world's strongest ecommerce markets, accounting for 14% of overall global retail sales and it's a sector that saw unprecedented demand spikes throughout the pandemic.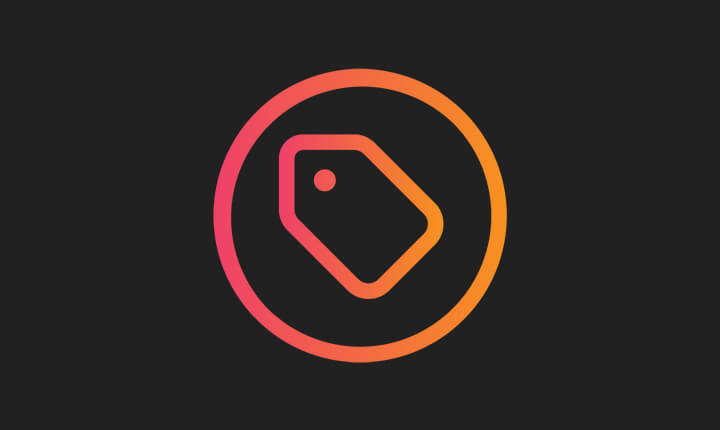 In retail, helping your customers to buy from you is really the basis of good customer service. But now that so many more people are choosing to shop on the internet – how do you ensure you are delivering good customer service during an online transaction?