This is despite more data than ever being generated by pandemic-response digital implementations including remote monitoring devices, mobile apps, and telehealth services.
As digital health services become more widely adopted and providers transition from crisis response to sustainable management, healthcare organisations are refocusing on an urgent patient priority – improving medical outcomes by way of more effective data exchange through better utilisation of cloud services. Check out the four project ideas that Node4 experts recommend you undertake in the next 1 – 3 years.
1. Enhance data resiliency with agile storage
Healthcare is actively working to reduce the data siloes that have proven an extensive, historic problem.
The vast majority of organisations have integration projects in play to connect various systems and data sources, enabling healthcare professionals across the patient care spectrum to view complete medical data.
But to really advance patient outcomes, the digital transformation of data sharing must go a step further. And this is where cloud storage and capability become essential.
As digitisation progresses, healthcare must establish a way to gather, store and share data across a secure supply chain without lags or losses. Transitioning to a pay-per-consumption private cloud, hybrid or STaaS model, supported by a Managed Service Provider for tight control and security, is an effective way to achieve instantaneous, complete data exchange.
A cloud model allows healthcare organisations to rapidly scale storage, without the complexity and costs of continually changing on-premises storage environments as data estates and integration demands expand. This resiliency and visibility mean that medical professionals can make the best-informed decisions and quality of patient care in any scenario – crucially, even evolving ones. A particularly useful capability during seasonal peaks and troughs, where delays or blind spots in data exchange have heavy consequences.
2. Gather more important data by demonstrating next-gen security
Although data security does not directly enhance healthcare data exchange, getting data security wrong can be disastrous.
To improve data exchange, more accurate and instantaneous data must be generated, stored and be accessible to all relevant medical professionals. In many cases, this depends on patients adopting remote monitoring technologies, engaging with digital services and consenting to data sharing policies.
Patients have justifiable fears about data security, with reporting of ransomware attacks and breaches increasingly finding their way beyond the industry media and into general news reporting. These same patients are understandably concerned about the integrity of their highly sensitive information.
Of course, data security is a priority that healthcare organisations treat with the utmost seriousness. New patients are entitled to expect that digital services are protected by the most rigorous methods of access protection and data security. This means adhering to industry, regulatory and legislative standards for cloud-based data protection.
Regulating the privacy of healthcare data is notoriously difficult but blockchain is proving effective in reinforcing security and building trust. This is because blockchain technology keeps incorruptible record of medical data while concealing the identity of sensitive records, with complex algorithms ensuring that unverified activity results in data being invalidated.
While secure, blockchain is also transparent and decentralised, and data "transactions" within it are instantaneous, meaning that medical teams across the supply chain can share and access identical, real-time information securely. And as a distributed ledger, blockchain is incredibly difficult to corrupt; a hack or breach in one area cannot affect others.
By using blockchain and explaining its effectiveness, healthcare providers can improve data exchange by encouraging digital services uptake and better connecting the medical insight it generates.
3. Improve data quality and patient care by streamlining collection
Another way that cloud technology can improve data exchange is through facilitating more efficient data collection.
With the proliferation of IoT-enabled wearable health devices and automation functions enabled by cloud connectivity, healthcare organisations can significantly expedite the data sharing process and sharpen accuracy while doing so.
The focus here is on reducing the burden on frontline staff to collect, upload and make initial analyses from data sources. For example, rolling out wearable devices with real-time data sharing to a centralised system, minimises the need for manual readings which can be vulnerable to human error and schedules. Or uploading a report, which is the scanned by AI software which autofills fields in patient records and prevents the doubling-up of work.
With data efficiently inputted and exchanged, automations can also be deployed that trigger next actions or priorities, further enhancing the quality of shared data across healthcare supply chains and thus, improving patient outcomes as a result.
4. Increase systems uptime for 24/7 data availability
Improving overall systems and application availability is fundamental to better healthcare data exchange.
Budget is typically ringfenced for building data storage environments, connecting sources and implementing privacy measures. But if systems access is prevented through downtime or knock-on effects, much of that fantastic integration work is rendered null until availability is restored. Similarly, unplanned downtime or patchy systems communication may result in partial data loss that only becomes known some time after downtime has occurred.
When evaluating the effectiveness of your data exchange, consider reviewing not just your data storage options, but your application hosting solution too. Healthcare providers may prefer colocation or hybrid hosting, which if configured to specification, deliver the agility, resiliency and scalability of the cloud while offering robust compliance and data controls.
Full, near instant access to data is the cornerstone of effective decision making and timely, medically excellent patient care. For help enhancing data exchange across your healthcare organisation and its supply chain, book an initial consultation with a Node4 sector specialist. Click here or call 0345 123 222.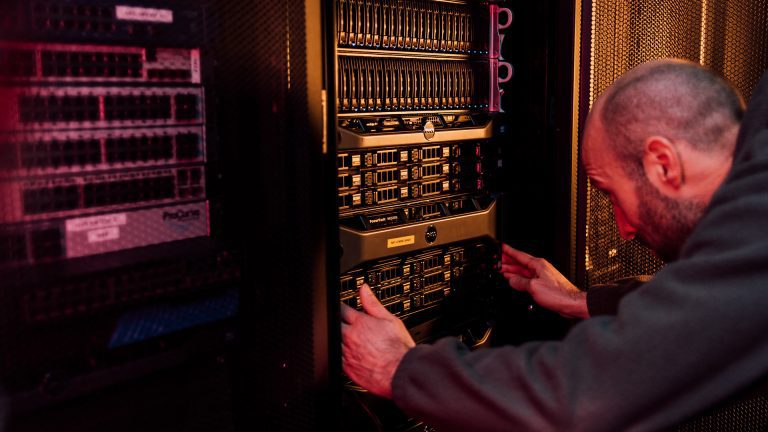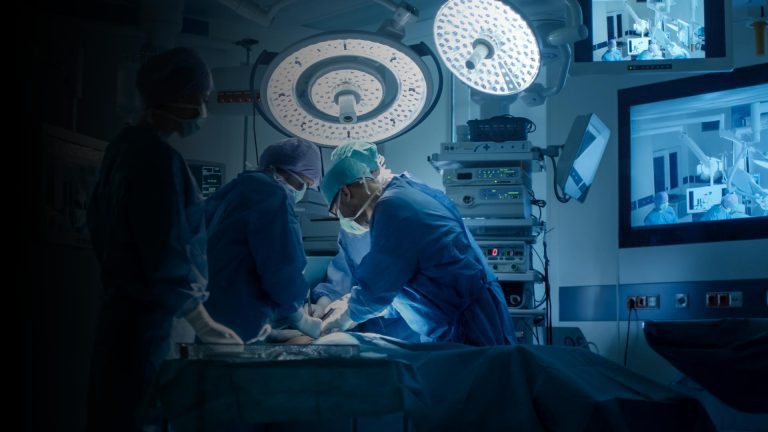 Healthcare providers that have moved over to a digital patient communication service have been reporting the enormous benefits of doing away with the bulky burden of the manual approach to appointment management and patient engagement. The financial advantages are enormous. One London healthcare trust has made savings of £5m a year by deploying a digital-first …