Comprising of over 205,000 companies, the UK's transport logistics sector contributes around 10% to the country's non-financial business economy.1 Over the last two years, it's faced pressures from Brexit, COVID-19, driver shortages and fuel cost increases. But how is the sector coping from an IT perspective? How are IT budgets shaping up for this year? How are IT decision-makers fighting back against cybercriminals?
You'll find answers to these questions, and much more information on this sector in our Mid-Market IT Priorities report 2022.  
IT Budget Concerns
Decision-makers in the transport logistics sector were divided on whether last year's IT budgets met team ambitions and allowed them to achieve all they wanted — 57% said theirs did, 43% said theirs didn't.
The sector contained the highest percentage of IT decision-makers that were happy with their 2021 IT budgets — compared with healthcare, insurance, and online retail. But just 12% expected their IT budgets to increase this year. This suggests longer-term worries about IT budget shortfalls, which could hasten the pace of further cloud and managed services adoption.
Cloud Adoption Preferences
Transport logistics businesses are more likely to have a predominately public cloud infrastructure (31%) than organisations in healthcare (24%), insurance (21%), and online retail (25%).
Our research also reveals that in 2021, the sector's IT decision-makers preferred hybrid and public cloud to private cloud — with just 19% stating they had a predominantly private cloud infrastructure. In fact, last year, the transport logistics sector had the lowest utilisation of private cloud infrastructure across all the sectors we explored.
However, looking at plans for this year, private cloud appears to be gaining traction. 39% of IT decision-makers said they would increase investment in private cloud — compared with 23% in public cloud. Interestingly, nearly half (48%) of the sector's IT decision-makers said they would increase on-premises investment this year. That's significantly more than the sample average of 40%.
Creating a scalable IT infrastructure will be key whichever cloud adoption route transport logistics companies decide to take. Indeed, IT decision-makers in this sector told us that a lack of scalability within their IT infrastructure presents the most significant barrier to their IT investment plans. So, it's a problem that needs to be addressed sooner rather than later on their digital transformation journey.
Managed and Co-Managed Services
Our findings reveal 23% of IT decision-makers in transport logistics organisations think they will be "much more" reliant on managed services this year. This is actually a smaller proportion than in any other industry covered in the report (healthcare 27%, insurance 38%, online retail 32%).
It's also interesting to note this sector stands alone in preferring a co-managed approach to new IT systems if given a choice. IT decision-makers from all the other sectors in this report would opt for internally resourced IT infrastructure as a first choice.
IT Security Trends and Drivers
31% of IT decision-makers in transport logistics organisations identified cyberattack increases as their biggest challenge in 2021 — and 24% state it will continue to cause a significant challenge this year. So, it's no surprise that increasing and strengthening IT security is this year's top objective for the sector's IT decision-makers.
Other key security findings from this sector's IT decision-makers include:
23% identified data security as a top compliance challenge for the next 12 months.
20% say worries about maintaining IT security limits their IT infrastructure investment plans.
79% said their organisation needs to increase security across collaboration tools.
20% told us that their organisation's security team would be involved in the selection process for new IT infrastructure this year.
Compliance and Data Management
Over a quarter (27%) of transport logistics companies think managing compliance will become much more complex over the next 12 months — and 16% told us that meeting compliance challenges was one of their most important objectives.
Respondents identified data governance (24%) and data sovereignty (24%) as the joint top compliance challenges for the sector during 2022. Other compliance challenges included managing multiple compliance regimes (21%), long-term data retention (21%) and BYOD (19%).
17% of IT decision-makers confirmed their compliance teams would be involved in selecting new IT infrastructure.
Conclusion
Many transport logistics businesses operate on margins of less than 2%2. With that in mind, there was always a worry that IT budgets could be squeezed this year. But recent rising fuel costs mean it's now much more likely. This has made finding reliable, scalable, and secure IT solutions that don't require significant upfront investment even more urgent.
Yet IT investment isn't just about cost-saving. It's about delivering good customer service — and that's important to this sector. Indeed, 85% of transport logistics companies told us that customer experience became more of a priority over the last 12 months.
With so many issues to consider and so many different digital transformation options, this sector's IT decision-makers need clear support and expert guidance from a trusted IT partner. They could be migrating to Azure or a hybrid cloud environment. Or they might be strengthening the foundations of collaborative and remote working by rolling out Microsoft 365 (a task, incidentally, that over two-thirds of IT decision-makers in this sector said was a challenge for them). But whatever the scenario, an ideal IT partner needs to be prepared to take the time to listen to each client's unique needs and find the best approach to help their business continue to grow and succeed.
Methodology and Report Download Link
All statistics are taken from Node4's Mid-Market IT Priorities Report 2022. To download your free copy, please visit: https://node4.co.uk/resource/mid-market-report-2022/
1 The Logistics Report Summary 2021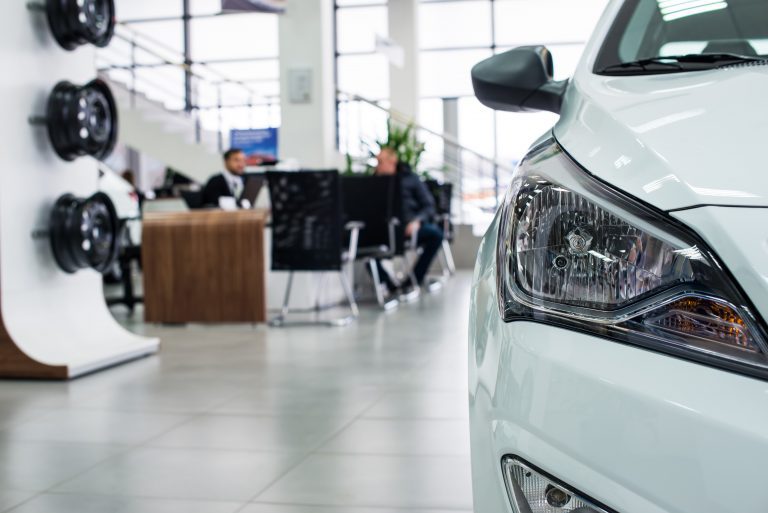 With the UK targeted to phase out ICE cars by 2035, the electric future of transport is well and truly underway. But despite the increased foothold of EVs, and the impact they'll have on reducing emissions and contributing to a cleaner environment, key reservations persist.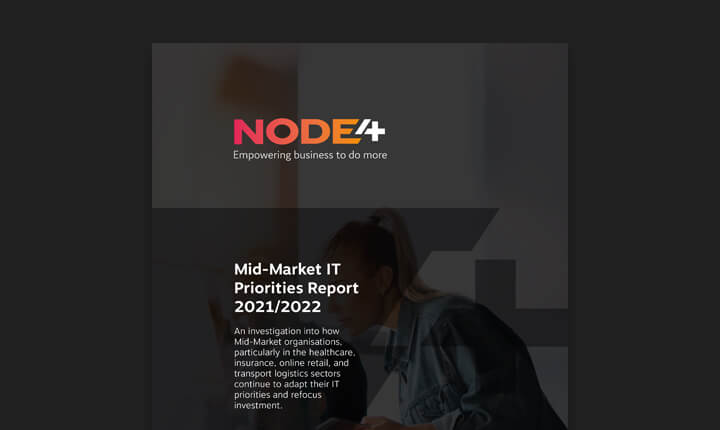 Discover what Mid-Market IT Leaders are prioritising for 2022 in our in-depth report.