For Customer Experience, Commercial and Technical teams alike, there is a growing and substantial interest in digital messaging channels.
This is true for both the B2B and B2C spaces, with most focus concentrated on rich digital channels. These fresh and effective communications tools are changing how brands interact with and service their customers for the better – and it's all delivered without expending drastic amounts of budget or restructuring entire customer experience infrastructure.
With 73% of customers saying that valuing time is best thing companies can do for customer service and 42% citing seamless experience across all devices and channels as a priority, it's no surprise that businesses are paying attention.
WHY ARE DIGITAL MESSAGING CHANNELS GROWING IN POPULARITY?
It makes sense that so many organisations are featuring digital messaging in their customer journeys. As customers look for the freedom and flexibility when dealing with businesses as they would with family and friends, digital messaging channels emerge as a leading contender for honing a competitive edge.
Whenever adding another layer to your technology stack, it's important to step back and evaluate how an exciting new solution fulfils business objectives in the short and long term. This is true for solutions, which due to their familiarity (Facebook and WhatsApp, to name just two) are prone to hasty implementations.
WHAT ARE THE BENEFITS OF DIGITAL MESSAGING CHANNELS FOR BUSINESS?
Introducing additional channels is about empowering the customer and in turn, strengthening your ability to connect with them literally and commercially. These solutions:
Offer customers more choice and control over how they interact with brands. This could be during a buying cycle or for customer support.
Enable customers to engage with a business more freely and effectively. For example, at a time that suits them or using their preferred device or most accessible channel.
Remove formality from communications, potentially cutting down on process to provide a response or resolution faster without compromising on information quality.
Improve operational efficiency by making it quicker and easier for teams to respond and access the information they need from integrated systems. Similarly, with AI options such as Q&A responses and chat bots, resource can be triaged based on customer need and team availability.
Increase trust with your customer and prospect base by adding a layer of authenticity and verification to your communications, in turn increasing the likelihood of engagement through the customer journey.
Delivering flexibility, choice and freedom has the potential for considerable commercial advantage. After all, many everyday inconveniences (waiting on hold, switching between contact channels, contacting within set hours) are alleviated when a customer can engage with you how, when and where they want.
WHAT ARE THE MOST HIGHLY ADOPTED DIGITAL MESSAGING SOLUTIONS?
Apple Business Chat, Google Business Messages, Google Verified SMS & Calling, RCS Business Messages and WhatsApp Business API lead the way in messaging solutions. The features vary slightly, which you can learn about below, but all can be set up seamlessly.
APPLE BUSINESS CHAT
WHAT IS IT?
Apple Business Chat (ABC) is Apple's messaging channel for customer chat, call deflection and commerce.
WHAT CAN IT DO?
ABC lets you talk to your customers and prospects via iMessage. They simply start a chat by clicking the messaging icon on your website, via Spotlight search, Siri, maps or in an email, although unsolicited marketing communications are prohibited from your side. Apple's huge installed iOS base can be reached via ABC.
WHAT ARE ITS KEY FEATURES?
Ask questions via website, app, Email, Maps, Spotlight search and Siri
View videos, images and links
Process transactions via Apple Pay
Authenticate securely
Schedule appointments and deliveries inside the iOS calendar
GOOGLE BUSINESS MESSAGES
WHAT IS IT?
Google's Business Messages functions as a more interactive 'contact us' option available within Google Search and Google Maps.
WHAT CAN IT DO?
Customers can message from inside organic search and Google Maps wherever they are in the world; any business with a Google My Business Account can enable it from their account. This channel is only available in the app versions of Search and Maps.
Google's Business Messages provides diverse options for rapidly managing customer service queries. Choose from automated responses, AI Q&A replies or live chat with real agents.
WHAT ARE ITS KEY FEATURES?
Take messaging out of its silo in an app or messaging inbox
Customise the response type and content for your digital customer service
Integrate with other systems to help with order queries, appointments and more
Answer questions when it's convenient. Customers can leave a session and come back to find it still open
Gather insights from the Google platform such as data on visits, sessions etc
Remove friction from the messaging experience by providing a messaging solution from within the apps customers already use
GOOGLE VERIFIED SMS
WHAT IS IT?
Google Verified SMS is a service that ensures your customers can trust the messages you send them.
WHAT CAN IT DO?
It will send only verified messages, which are displayed with your business name and logo, as well as a verified tick badge. This helps to give customers and prospects peace of mind that they're not at risk of scam or smishing messages and are more likely to open and engage with the SMS sent from your business.
WHAT ARE ITS KEY FEATURES?
Send verified messages with your business name and logo, as well as a verified badge to users with Google's Message app installed
Improve the delivery of one-time passwords, account alerts or appointment confirmations
Build trust and avoid having your messages marked as spam
GOOGLE VERIFIED CALLING
WHAT IS IT?
Google Verified Calling is a service that ensures your customers can trust the calls you make to them, while helping you to avoid your business number being reported as spam or blacklisted.
WHAT CAN IT DO?
It will present your calls with a verification tick badge, branding, and reasons for the call, helping to increase the likelihood of a pickup both through assuring legitimacy and jogging a customer or prospect's mind. Vishing – the act of impersonating a known or legitimate third party – is increasingly resulting in individuals being scammed for cash, data or identity. Google Verified Calling protects your customer, and your brand.
WHAT ARE ITS KEY FEATURES?
Make verified calls that include your business name and logo, verified tick badge and reason for calling to users with Google's Phone app installed
Significantly increase customer contact rates for important outbound calls made by your customer service and business development teams
Establish trust and avoid having your calls viewed as suspicious, increasing the likelihood of engagement, meaningful conversation and resolution – where phone security and access codes are concerned
RCS BUSINESS MESSAGES
WHAT IS IT?
RCS is the leading global operator standard for rich messaging. For several years, it has been the standard option for messaging customers and prospects via mobile handsets.
WHAT CAN IT DO?
It lets you start rich two-way customer conversations using carousels, GIFs, videos, calendar appointments, maps and more. You have a choice of using live agents or AI chat bots to support customers. Over 900 million people use RCS and as the established standard, it has huge growth potential due to its longstanding presence.
WHAT ARE ITS KEY FEATURES?
Have two-way conversations in a branded and verified message session
View videos and images inside 'rich cards'
Click on speedy suggested replies
See appointment reminders that are deep linked into their calendar apps
Scroll through product carousels
Save offers to a mobile wallet, and click to payment pages
Receive orders and delivery information
WHATSAPP BUSINESS API
WHAT IS IT?
The WhatsApp Business API is a tool designed for customer-initiated service and approved outbound communications.
WHAT CAN IT DO?
It gives you a verified profile (with checkmark badge), from which your agents – or bots – can send messages using images, attachments, maps and more. WhatsApp has over two billion global users, with the average user checking the app 23 times a day. What's more, the popular app integrates with many marketing automation and CRM platforms too, helping to streamline outbound communications.
WHAT ARE ITS KEY FEATURES?
Create a profile with helpful information such as address, business description, URL and contact details
Start two-way chats with human agents or bots
Include rich media including images, videos and files
Delivery and read receipts
End-to-end encryption
Pre-built templates to streamline responses where necessary
Digital messaging channels are low commitment, low risk option for transforming customer experience. Whichever solution you choose is commercial beneficial, from keeping customers engaged to increasing authenticity and fine-tuning operational efficiency.
Interested in seeing any of these digital messaging solutions in action? Get in touch with Node4 and we'll set you up with a solution demo, guided by one of our experts and customised to your organisation's interests.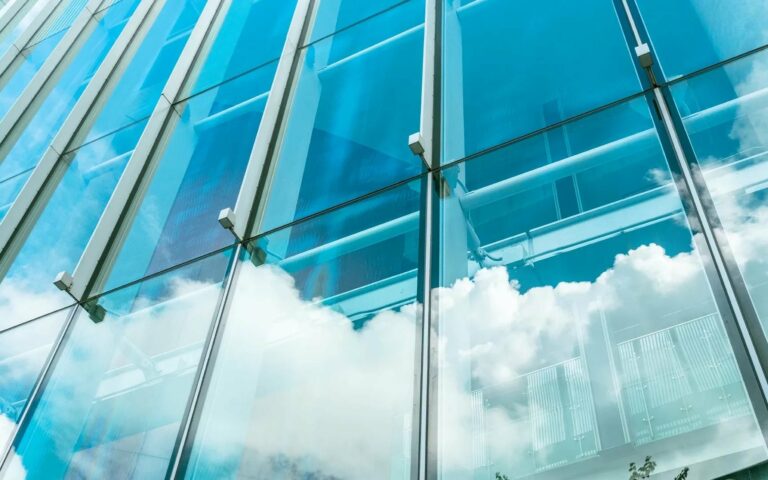 Find out what you need to consider when choosing your route to application modernisation and what challenges you may face along the way.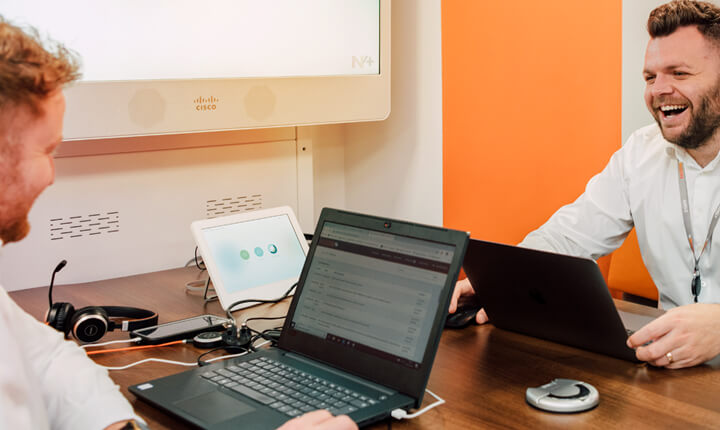 Identifying the best contact channels for customer experience is no "one-size-fits-all" exercise. It's a personal matter, unique to your business.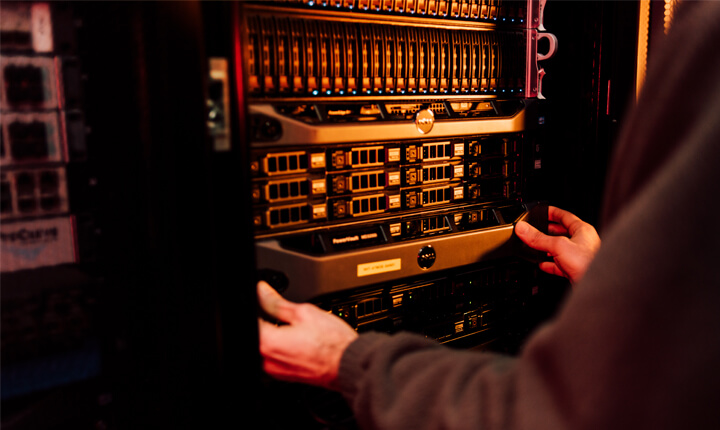 Databases are the beating heart of IT infrastructure. They're the foundations that business-critical applications sit on and the glue that holds all IT function together, whether your organisation is a single-site local outfit or sprawling hybrid operation.