According to BBC News, 1 in 5 patients used a private service to help manage their health in the last year, prompted considerably by NHS capacity concerns. With more business coming through the doors, organisations are thinking critically about how to attract new patients in a competitive landscape.
Focus has fallen heavily on enhancing digital health strategies that deliver highly personal patient experiences, while simultaneously creating streamlined, super compliant operations. To make these gains, we recommend prioritising the following in improvement roadmaps.
Private health in a pocket with mobile technology
A key objective for digital health strategies is advocating for people-centred services that are enabled by digital transformation. Putting people at the centre builds up trust and knowledge between patient and provider, which ultimately helps to scale and strengthen health service delivery. Mobile apps are a uniquely useful tool for achieving these goals because they are generally accessible and can share data between customer and care teams.
With patients continually feeding information to providers via apps, services can move from being less reactive, to more proactive. Data is used for meaningful reporting that translates into better outcomes, with service defined by fine-tuned assessments of needs and reduced admin burden on the frontline.
For mobile apps to help not hinder, they must be online at all times, and have zero disruption in data collection or sharing. Hosting apps in an environment that delivers >99.99 uptime and deploying remote monitoring tools for databases will ensure that apps are highly available and adding value.
Information gathered from a variety of remote devices often requires the use of Internet of Things (IoT) technology, which can handle and consolidate multiple, small parcels of information delivered via networks of remote data sources. It is important that IT infrastructure and cloud services are integrated with IoT tools capable of handling this demand and translating it into meaningful insight.
Remote care transformation with wearables
Wearable health technology such as respiratory biosensors, ECG monitors and fitness watches have been widely available for a number of years now. They are well-respected, and their data is often factored into insurance policies. Up until recently the purpose of wearables has been to help patients manage their health from home, with clinicians pulling a report at appointments. But with the latest wearables (and supporting connectivity), your focus can be real-time, not just real-life.
Integrating patient wearables with remote monitoring enables analysis between appointments, allowing clinicians to make agile and impactful health interventions informed by real time data. Successfully doing this depends on expert interconnectivity and exceptionally robust data protection and compliance procedures.
Improving governance is a priority for digital health strategies. So, before increasing the utilisation of wearables in your organisation, speak with a data sharing and security expert. They will ensure that your integrations are secure, that data is protected by robust process and privacy measures, and that transparency for customers is well considered.
Advancing the transfer of knowledge with integrations
Using technology to promote collaboration and introduce greater visibility remains a top priority for healthcare. By realising these objectives, organisations can drive efficiency and enhance patient experiences, while meeting (and evidencing) legal compliance and guaranteeing the safest possible environment.
As such, healthcare is investing in ways to make IT systems speak to one another better. This involves utilising secure cloud technologies, like private cloud or SaaS apps, to generate and share real-time, complete data across departments and the supply chain. The result is sharper insights around business operations that fuel better decisions and faster, safer services for patients. This directly impacts commercial and service agility and should be considered critical to sustainable profitability and competitiveness.
Learn more about how you can do things differently with Node4 here, including how we've helped our healthcare customers digitally transform.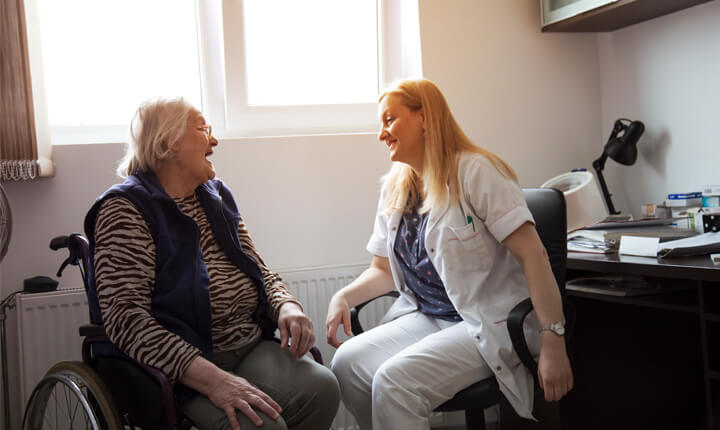 Nearly two years of relentless pressure and dramatic peaks and troughs have left healthcare providers little breathing space to fully concentrate on digitally transforming data sharing.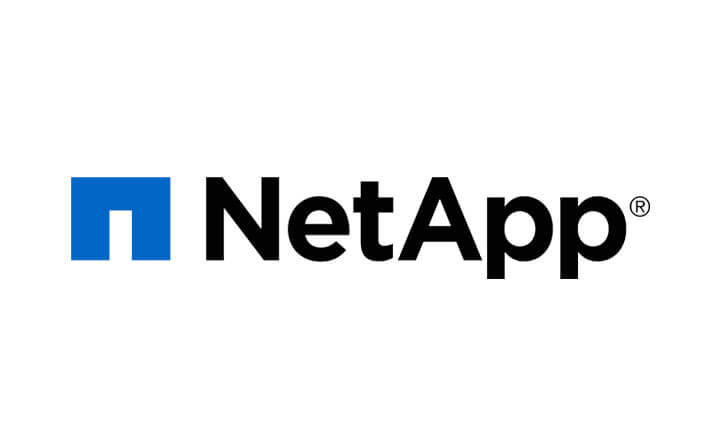 We took the opportunity to interview NetApp's Innovation Manager for Healthcare and Life Sciences for the EMEA region, Phillipe Wackers.