A challenging year for all businesses, healthcare companies — whether on the frontline of the pandemic, part of the sector's supply chain or providing health and leisure facilities to the public — have faced a range of unique challenges.
But what does 2022 have in store for healthcare companies? What concerns do their IT decision-makers have? And how are they planning to allocate their IT budgets? Our Mid-Market IT Priorities report 2022, which looked in detail at the sector, could offer some answers.
Healthcare budget concerns for 2022
Out of the four sectors of the economy we investigated (healthcare, insurance, online retail and transport logistics) IT decision-makers at mid-market healthcare companies felt most strongly that their 2022 IT budgets would have to increase significantly to meet team ambitions.
Almost half (48%) said this was the case, compared with 39% across our entire sample. They were also the most pessimistic (alongside online retail companies), with only 11% believing they would actually get the increase they needed. This is compared with 13% across the entire sample.
These findings suggests that, in 2022, mid-sized healthcare companies will experience one of the most significant shortfalls in IT spend relative to other sectors of the UK economy. We believe that this shortfall will further accelerate cloud and managed services adoption.
This is supported by our research, which suggests that healthcare is most likely to increase private cloud and colocation services out of all the UK's mid-market sectors that we analysed in our report.
Looking further into the findings, 52% of IT decision-makers in mid-market healthcare companies would prefer that any newly deployed services were fully managed rather than internally resourced — or even co-managed. That's higher than in any other sector we looked at and higher than the average across the entire sample, which was just 44%.
In fact, the appetite for deploying internally resourced IT infrastructure was significantly lower in mid-market healthcare companies than within other sectors analysed in this report (healthcare 41%, insurance 52%, online retail 61%, transport logistics 47%). This marks quite a change in strategy because, as we'll see further into this article, the mid-market healthcare sector had previously been one of the most reliant on on-premises IT infrastructure.
Stronger security: the top IT objective for 2022
Our research shows that increasing and strengthening security is the top IT objective for mid-market healthcare companies this year (27%), as is the case across our entire data sample (32%).
Drilling deeper into these security concerns, 35% of respondents from mid-market healthcare companies told us that an increase in cyberattacks was the biggest challenge for them in 2021 and would continue to be this year. This figure was higher than in any other sector we examined (insurance 29%, online retail 29%, transport logistics 24%) and higher than the sample average (29%).
We believe that this is linked to the particularly sensitive data handled by healthcare companies — making them more acutely aware of the need to have the systems and processes in place to protect their data when compared with the other sectors analysed in this report.
However, as we look down the list of IT priorities, they begin to take on a more sector-specific focus. For example:
Priority #2: Optimising the remote working experience (20%) — higher than sample average (15%)
Priority #3: Meeting compliance challenges (19%) — higher than sample average (16%)
Priority #4: Developing internal skills (16%) — higher than sample average (13%)
Compliance
Mid-market healthcare sector companies seem far more optimistic about dealing with compliance this year in comparison to their peers in insurance, online retail, and transport logistics. Just 16% think compliance will be much complicated than in 2021, compared to 26% across the entire sample.
Opinion differed when it came to the top compliance challenge for 2022. IT decision-makers in mid-market healthcare companies said that it would be data governance. But our entire group of respondents said that it would be long-term data retention.
Pace of cloud adoption

As previously alluded to, across the four sectors we examined, mid-market healthcare companies have the highest use of predominately on-premises technology— and are the joint-lowest consumers of hybrid cloud. That said, healthcare companies are the most likely (37%) to increase colocation investment (insurance 36%, online retail 33%, transport logistics 33%).
This may offer a further reason for their higher-than-average confidence when it comes to managing data security and compliance. But it may also hint at an acknowledgement that there will be work still to do this year — and for the foreseeable future.
Conclusion
The global business landscape has changed beyond recognition in the last two years. The long-term data security and compliance challenges of moving first to homeworking, and latterly, hybrid working, means IT teams at mid-market healthcare companies start 2022 with a long to-do list. Brexit will also continue to present challenges to the sector from an international supply chain, skills gaps, and data sharing perspective (you can read more about IT-related Brexit challenges in our full report).
Healthcare companies will need to tackle these issues conscious of the fact that their IT budgets may not have increased as much as they'd hoped. A move to greater reliance on cloud — whether hybrid, private, or public — as well as increased adoption of colocated and managed services, is doubtless on the cards for many mid-sized healthcare companies. The challenge for IT decision-makers at these companies will be to find a tech partner that's sensitive to their needs and understands the unique challenges of operating in the sector.
Report Methodology
All statistics are taken from Node4's Mid-Market IT Priorities Report 2022. To download your free copy, please visit: https://info.node4.co.uk/mid-market-report-2021-2022

The UK has one of the world's strongest ecommerce markets, accounting for 14% of overall global retail sales and it's a sector that saw unprecedented demand spikes throughout the pandemic.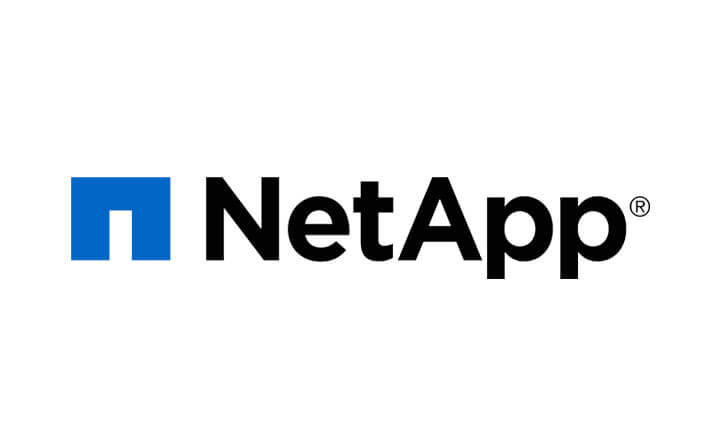 We took the opportunity to interview NetApp's Innovation Manager for Healthcare and Life Sciences for the EMEA region, Philippe Wackers.