Read our 7-minute guide to the big tech developments and interventions that are changing the face of finance at every level.
The digital currency race is in motion
Although global finance is highly unlikely to become crypto-centric as rapidly as some of the big tech billionaires theorise, cashless currencies are hotting up. Concerned by the mounting popularity of cryptocurrencies, central banks the world over have begun implementing digital alternatives to their national cash currencies.
PwC research recently uncovered that since 2014, 60 central banks have been investigating central bank digital currency, otherwise known as CDBC. The Bank of Japan is trialling a digital yen, the People's Bank of China has already tested a digital yuan in several cities, and Sweden, a hotbed of European digital innovation, is assessing a potential e-krona.
Is centralised leadership and regulation of cryptocurrency on the horizon? For advanced economies, it is being taken seriously as a minimum. Finance leaders and organisations should closely follow any initiatives (such as the UK's HM Treasury and BoE CBDC taskforce) and start considering a crypto-integration roadmap should digital currencies become a practicality of modern life.
Big Tech has its eyes on finance
eCommerce tech giant Amazon is making serious fintech investments, focusing on international markets such as India and Mexico, with no reason to believe its efforts would not be duplicated in Europe and the USA. The megabrand recently partnered with investment platform Kuvera, offering wealth management services such as mutual funds and fixed deposits to Kuvera customers, hot on the heels of a similar Google Pay venture.
These strategic investments, along with the development of in-platform merchant finance products, show that Amazon is serious about leveraging financial services to drive revenue within its own ecosystem. But for now, the traditional banking sector seems a faraway target.
However, the moves have got central banks talking. Concerns have been flagged about big tech offering digital financial services, specifically around level-playing field with banks, too-big-to-fail issues and data privacy.
So, although we're unlikely to see Amazon Bank printed on company cards any time soon, the tech juggernaut is uber-focused on building a financial services arm that can rival the offerings of many a conventional bank. Finance professionals would be wise to keep tabs on Amazon's financial offering, to understand the service preferences of eCommerce customers.
Touchless transactions in financial transformation
Automation capabilities in cloud hosted finance ERPs will continue to streamline processes and free up people to add critical strategic value. Finance will become leaner, but more powerful, with increased influence, precision and capability in reporting, planning, budgeting, forecasting and fintech ventures. Any widespread adoption of blockchain (hundreds of banks globally are using the technology) will accelerate these benefits.
This is because blockchain can solve many of the biggest problems faced by finance organisations and professionals. As a secure, decentralised, and transparent transaction and verification tool, it reduces vulnerability to cyberattack and protects data privacy, while driving efficiencies through instantaneous transfers. As major banks begin considering letting customers hold cryptocurrency in conventional accounts, financiers should definitely prepare for blockchain technology becoming an organisational norm. For more about blockchain in finance, click here.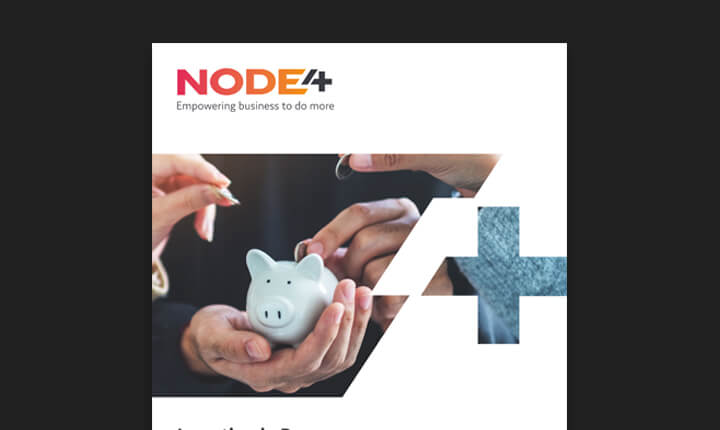 Over the course of the last 10 years, insurance companies and financial institutions have accelerated growth and efficiency through modernising their tools and streamlining their workflows.